Memphis rapper Moneybagg Yo really has money to blow. The hip-hop star has stepped up to let the world know just how much he's banking from live performances.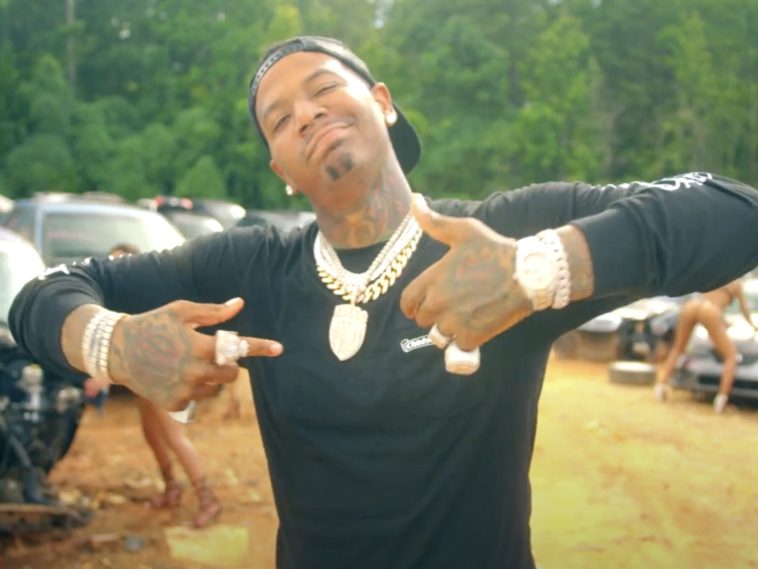 @sohh @sohhdotcom

169 Views
Comments Off on Moneybagg Yo Reveals How Much He Makes A Show
Moneybagg Yo Reveals How Much He's Banking
The Tennessee native went to his Twitter page to drop a huge shocker. While he didn't get too specific about crowds or venues, Yo did reveal he's making well over $100,000 per performance.
"Can't believe I get 125k for A Show 🤦‍♂️🙌🏾"
Pharrell Picks His Favorite Rapper
Recently, hitmaker producer Pharrell appeared on the "OTHERtone" podcast and was asked who he's listening to currently. The Grammy-winning artist named a few like Lil Uzi Vert and Tyler The Creator before coming around to Moneybagg Yo.
"Moneybagg is my favorite, favorite, favorite, right now. Moneybagg Yo, to me, is like the pocket finder. Whenever he decides that he doesn't want to rap anymore, he should go into denim — that muthaf*cka has so many pockets. His pockets, f*ck! His nickname should be f*ckin' Denim! He has so many f*ckin' pockets. Moneybagg Yo is something else."
Moneybagg Yo Responds To Pharrell's Co-Sign
After peaking at No. 3 on the charts with last year's Time Served album, Moneybagg currently has a hit single out ("Time Today") and is working on his fourth album. With his career trending upwards, Bagg was hyped on Instagram about the the big-ups from Pharrell.
"Real Goat Stamped My Life Its Up ! @pharrell"
Internet Blasts Moneybagg Yo For COVID-19 Comment
The platinum-seller recently caught some heat over what he said about COVID-19. Moneybagg initially said he had made a good amount of money during the coronavirus pandemic and didn't want it to end. However, he ended up realizing the insensitivity of his comments and went online with an apology.
"I apologize to everybody I offended my comment was very insensitive it was not my intent to hurt anyone"
"Not gone lie I made a couple Ms in da pandemic, ion want it to end"