NBA Draft prospect Terrence Clarke was killed in a car accident on Thursday. The 19-year-old was a few months away from likely being selected in the draft, and had just recently signed with Klutch Sports, the same agency that represents LeBron James.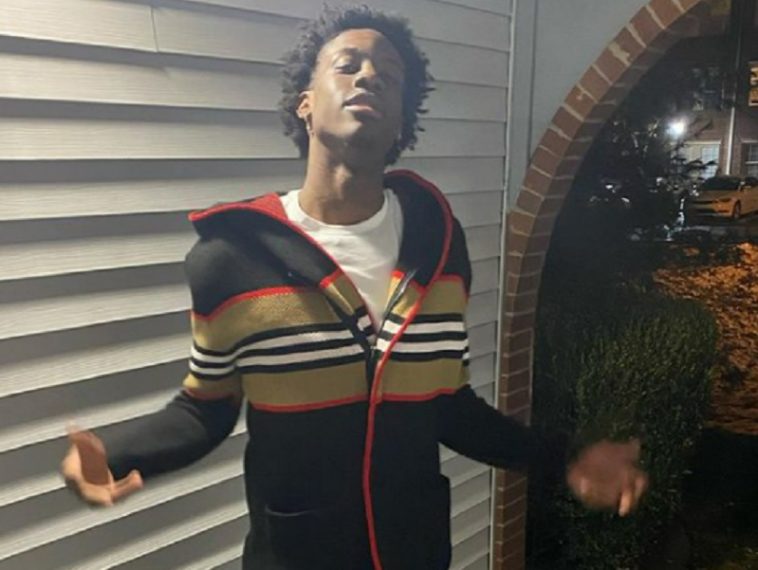 @sohh @sohhdotcom

179 Views
Comments Off on LeBron James Remembers Terrence Clarke After Fatal Car Crash
Terrence Clarke Mourned By NBA Family
LeBron James is one of many athletes mourning the tragic death of University of Kentucky ballplayer Terrence Clarke, who was in L.A. training for the NBA Draft when he was involved in a fatal car crash. Clarke was a Boston native who was a five-star recruit out of high school.
REST IN PARADISE NEPHEW!!! 💔🙏🏾✊🏾👑 #YoungKing🤴🏾
"Words can't even explain fr what I hate the most the world didn't even get to see how much potential you really had I hate you left with that on you @nba let my lil bro name get called this year we need that" (Jaylen Brown, Boston Celtics)
LeBron Deletes Tweet About Cop In Ma'Khia Bryant Shooting
On the same day Derek Chauvin was convicted of killing George Floyd in Minnesota, the world found out about Columbus, Ohio, police officer Nicholas Reardon fatally shooting Ma'Khia Bryant. LeBron tweeted a picture of Reardon with the caption "YOU'RE NEXT #ACCOUNTABILITY" with an hourglass emoji. Later on, LeBron deleted the tweet.
"I'm so damn tired of seeing Black people killed by police. I took the tweet down because its being used to create more hate – This isn't about one officer. it's about the entire system and they always use our words to create more racism. I am so desperate for more ACCOUNTABILITY."
Game Explodes Over Ma'Khia Bryant Shooting Death
West Coast rapper Game is numb with rage and spoke out on the tragedy of teenage girl Ma'Khia Bryant being shot and killed in Ohio, pointing out he didn't even have time to celebrate the Chauvin conviction before hearing the heartbreaking news.
"16-year-old Ma'Khia Bryant murdered by police in Columbus Ohio. This is beyond sad. … There was absolutely no time between celebrating the conviction of Derek Chauvin & having to mourn Ma'Khia Bryant…. This is really numbing !!! … It's really scary raising black children in this country. No matter how much we prepare them for these police encounters they can still be killed."
50 Cent + Jeezy Disgusted Over Ma'Khia Bryant's Murder
This week, Game's former G-Unit boss 50 Cent went to his Instagram page to speak out on the horrific action. The rap star also acknowledged how the latest case of police brutality happened following ex-cop Derek Chauvin being convicted in the murder of Black man George Floyd.
"here we go again, 🤦‍♂️got damn! please don't help me please."
Atlanta rapper Jeezy spoke out and rallied justice for Bryant.
"16 years young I just don't understand it. Breaks my heart. Some things can just be prevented it. Cease fire! This was the time to use the taser! #JusticeForMakiyah"