On the same day that Derek Chauvin was convicted of murdering George Floyd in Minnesota, and 16-year-old Ma'Khia Bryant was shot to death by a police officer in Ohio, NBA superstar LeBron James lashed out. The four-time MVP's reaction was widely blasted by critics, including none other than ex-President Donald Trump.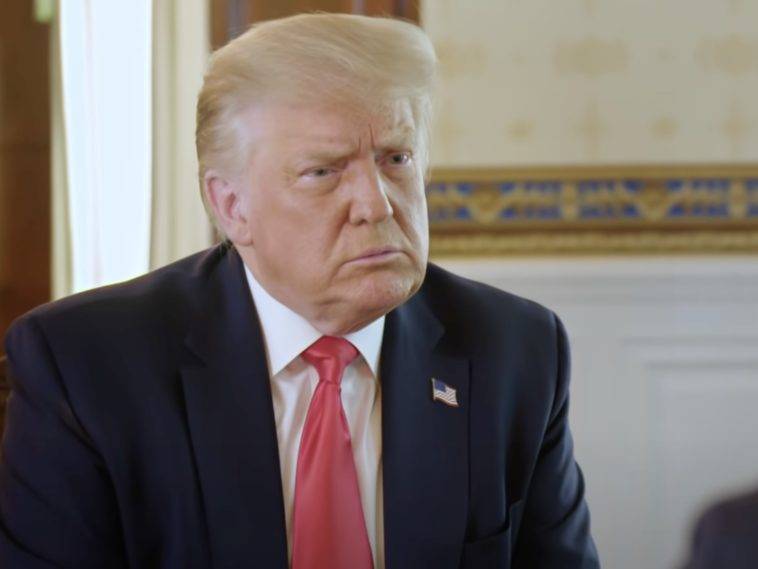 @sohh @sohhdotcom

109 Views
Comments Off on Ex-President Donald Trump Goes At 'Racist' LeBron James
Trump + #TeamMAGA Rip LeBron James For 'Accountability' Tweet
LeBron tweeted a picture of the cop who fatally shot Ma'Khia Bryant, with the caption "YOU'RE NEXT #ACCOUNTABILITY." He later deleted the tweet, but he's had people on his case for it ever since. Donald Trump released a statement tearing down the basketball icon, accusing him of racism.
"LeBron James should focus on basketball rather than presiding over the destruction of the NBA, which has just recorded the lowest television RATINGS, by far, in the long and distinguished history of the League. His RACIST rants are divisive, nasty, insulting, and demeaning. He may be a great basketball player, but he is doing nothing to bring our Country together!"
LeBron Takes Down Tweet Targeting Cop
Columbus, Ohio, police officer Nicholas Reardon shot Ma'Khia Bryant, but the public has been divided over the case — unlike the pretty obvious Chauvin murder — since Bryant had a knife and was going after another someone with it. LeBron took down his "YOU'RE NEXT" tweet and explained his actions.
"I'm so damn tired of seeing Black people killed by police. I took the tweet down because its being used to create more hate – This isn't about one officer. it's about the entire system and they always use our words to create more racism. I am so desperate for more ACCOUNTABILITY."
Game Explodes Over Ma'Khia Bryant Shooting Death
West Coast rapper Game is numb with rage and spoke out on the tragedy of teenage girl Ma'Khia Bryant being shot and killed in Ohio, pointing out he didn't even have time to celebrate the Chauvin conviction before hearing the heartbreaking news.
"16-year-old Ma'Khia Bryant murdered by police in Columbus Ohio. This is beyond sad. … There was absolutely no time between celebrating the conviction of Derek Chauvin & having to mourn Ma'Khia Bryant…. This is really numbing !!! … It's really scary raising black children in this country. No matter how much we prepare them for these police encounters they can still be killed."
50 Cent + Jeezy Disgusted Over Ma'Khia Bryant's Murder
This week, Game's former G-Unit boss 50 Cent went to his Instagram page to speak out on the horrific action. The rap star also acknowledged how the latest case of police brutality happened following ex-cop Derek Chauvin being convicted in the murder of Black man George Floyd.
"here we go again, 🤦‍♂️got damn! please don't help me please."
Atlanta rapper Jeezy spoke out and rallied justice for Bryant.
"16 years young I just don't understand it. Breaks my heart. Some things can just be prevented it. Cease fire! This was the time to use the taser! #JusticeForMakiyah"