Chicago radio personality Kendra G is helping clear the air. The popular entertainer has stepped up to clear the air following former Murder Inc. CEO Irv Gotti's apology for speaking on the late DMX's cause of death.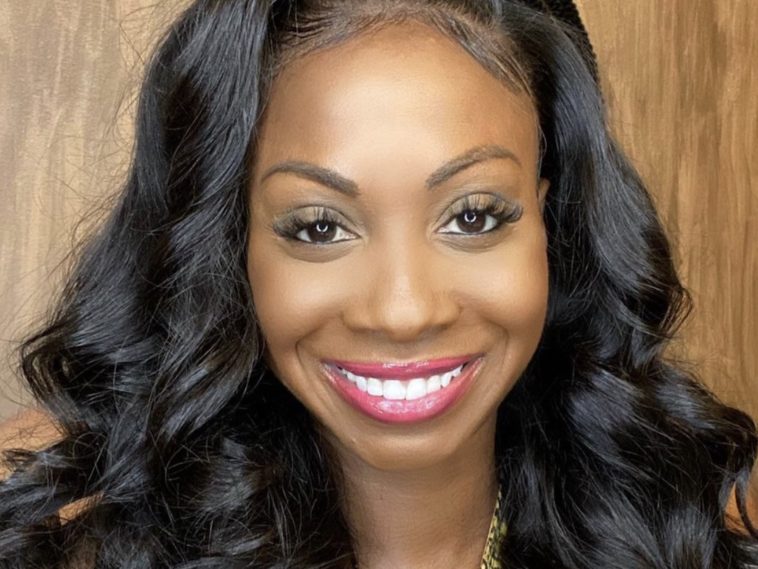 119 Views
Comments Off on Kendra G Reacts To Irv Gotti DMX Apology + Reveals Truth
Kendra G Reacts To Irv Gotti's Apology
Gotti first took to his social media pages to keep things a buck on the aftermath of appearing to reference drugs playing a part in DMX's death. Irv shared a super long apology on his words getting misconstrued for how he felt about the late rap icon.
"1st off. Let me say again. How much I love my nigga X. The fact that this is coming into Question is the only reason why I feel the need to address the bullshit. I love X and love him Unconditionally and that won't change til I die. Dog Love. Now the interview I did for @wgci and @kendragmedia is the interview where I said what I said about DMX. Now Everything I said. Had already been reported in the media. If you look back at media outlets. everything I said had been out there already. I did not break anything I said. But you know what. I understand. No one wanted to hear it from me. And for that I am truly sorry. To ever make people think. I don't love my nigga X. Anybody that knows me or knew X. Cannot ever front like me and X didn't share a special bond. I put my whole career on the line for X. And did things for X that is unquestionable. Our relationship grew and grew to the point where I feel I understood X and the love he wanted. That's why I say DOG LOVE."
Gotti made sure to let people know he only had true love for X. Irv even referenced their bond as nothing less than brotherly and family-based.
"Unconditional LOVE is what I gave X. It didn't matter to me anything he was doing. I loved him. And always would try and do the best for him. I spoke with @tasherasimmons Who I love also. And I apologized as soon as I seen it went left. I explained to her I was only saying things that I heard reported already. To which she said they don't know if it's real yet. They are waiting for the doctors to come back and tell them. Then which I apologized even more. For repeating what had been reported. I apologize to my brothers @general_over_everything and @waahdean They know exactly where my heart is with X. And where my heart is with them. We have done things together. That will never change how I feel about them. They are my brothers. Again. I apologize for talking out of turn. In my defense. I honestly thought I wasn't saying anything that everyone didn't hear already. If anyone thinks the love I have for X is nothing but genuine unconditional love. Just look at our history. Really look at it. And there is no way you can think that. Love you X. Until I die and see you again. #ripdmx#doglove#ruffryders#family"
Kendra went into the comments section and completely set the record straight. She suggested Gotti's now-infamous X remarks were taken out of context.
"I wish I could go back in time and see how the world would have taken that one part of the interview. Most people only saw that clip but we talked for over 30 mins and you showed so much love for X the whole time! The question was where were you when you found out X died and you started off talking about your son's party and then you just stated you knew it was gonna happen because of that information … you even got choked up. Because we had already knew the information we had had no idea the impact that 11 seconds would have. What has been breaking my heart the most is the fact that people are questioning your love for X!! YOU LOVED HIM SO MUCH!!! We all learned many lessons From this moment. I pray people can understand you truly meant no harm ❤️ love you Gotti"
'The Wire' Star Backs 50 Cent
A few days ago, Gotti's longtime rap rival 50 Cent put up an Instagram pic of Irv and audio suggesting X had drugs in his body prior to his hospitalization. Fifty swung first by questioning why he would make a statement about Earl Simmons' cause of death.
"This guy is a idiot, 👀did he just say DMX died from smoking crack and fentanyl! 🤷🏽‍♂️why would he say that?"
In the comments section, Hollywood actor Hassan Johnson and The LOX's Jadakiss gave their take on the audio.
"Bugged tf out" -Hassan Johnson
"WiNG" -Jadakiss
DMX + Fiancée Kiss In Uncovered Photo
Last week, X's fiancée Desiree Lindstorm shared an intimate moment through Instagram and accompanied it with a message providing context around why she decided to post it. Lindstrom spoke to X in her message, confessing she missed waking up to his kisses and that life just wasn't the same without him.
"Woke up missing your kisses! Life is completely not the same without you… omg I miss you so much! This is the hardest thing ever!!!! 😭 😭 😭 😭 🙏🙏"
Kanye West Raises $1 Million For X's Family
A few days ago, reports surfaced about rap star Kanye West's Yeezy apparel brand partnering with fashion house Balenciaga to produce tribute shirts for DMX, which went on sale the day of DMX's public memorial service in Brooklyn.
The shirts retailed for $200 and reportedly sold out in 24 hours. They raked in 1 million dollars in profit for the family of the American Music Award winner, who died on April 9 at 50 years old.