Grammy-winning rapper Lil Wayne will never forget DMX. The hip-hop superstar has dished out some throwback memories of their close-knit past bond and how much love they had for one another.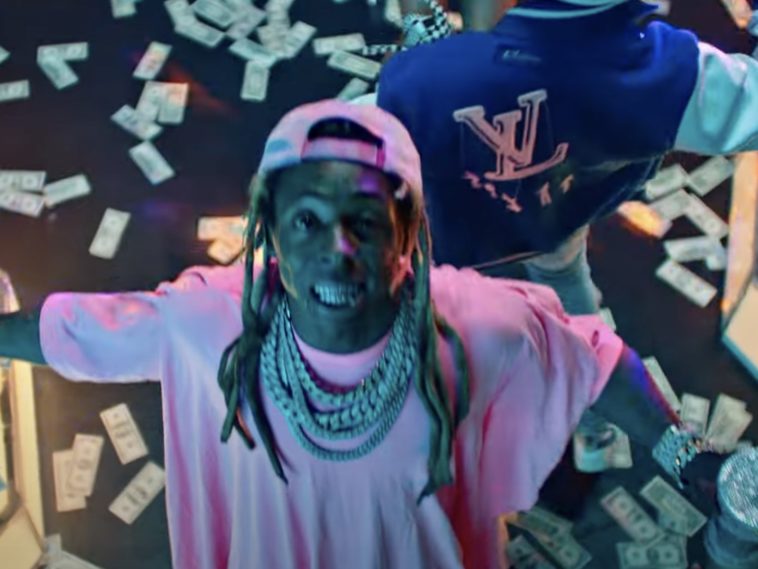 149 Views
Comments Off on Lil Wayne Flashes Back To How Much He Loved DMX
Lil Wayne Flashes Back To Ruff Ryders/Cash Money
Weezy F. Baby showed the late X major love and attention during a weekend concert in Miami. During his Trillerfest set, Wayne remembered the start of his career and sharing tour stages with the unforgettable Ruff Ryders leader.
"When I was a younger kid, we used to be on tour a lot right, like six months out the year. We used to have so many artists, we didn't have to have no opening acts 'cause we just needed another record label, and it was just us and them. So back then we went on this tour called The Cash Money/Ruff Ryders Tour. See, being from New Orleans, it's so far away from New York and Cali and sh*t like that. We didn't know if it was real when we seen it on TV, the New York guys, the LA people. So when we saw DMX, we all fell in love."
Wayne took things even deeper by admitting just how much of a speechless impression X had on him.
"But when I got on tour with him, and now you're in the hotel lobby, you're backstage, you run across a n*gga and he actually say something to you, and when you see this n*gga talk like how he rap, and you see this n*gga is what he is, and you see this n*gga got a zillion dogs with him, then a zillion dogs with him, it's impossible not to be obsessed, infatuated, muthaf*ckin' impressed, whatever. Ladies and gentleman, please make some noise for the late, great DMX."
DMX + Fiancee Kiss In Uncovered Photo
Last week, X's fiancée Desiree Lindstorm shared an intimate moment through Instagram and accompanied it with a message providing context around why she decided to post it. Lindstrom spoke to X in her message, confessing she missed waking up to his kisses and that life just wasn't the same without him.
"Woke up missing your kisses! Life is completely not the same without you… omg I miss you so much! This is the hardest thing ever!!!! 😭 😭 😭 😭 🙏🙏"
Kanye West Raises $1 Million For DMX's Family
A few days ago, reports surfaced about rap star Kanye West's Yeezy apparel brand partnering with fashion house Balenciaga to produce tribute shirts for DMX, which went on sale the day of DMX's public memorial service in Brooklyn.
The shirts retailed for $200 and reportedly sold out in 24 hours. They raked in 1 million dollars in profit for the family of the American Music Award winner, who died on April 9 at 50 years old.
X Now Officially Has A Day
Recently, New York stepped up as a city to honor the late hip-hop icon in a special way. The New York State Senate has reportedly declared a national day for the rapper and will officially recognize it from this point on.
From here on out, New York will honor December 18th — the late hip-hop icon's birthday — as DMX Day. The news was announced by Erica Ford, co-founder of gun violence prevention organization Life Camp, and Priscilla Echi, a Westchester community activist, during a church service on Sunday, April 25th. The service was aired on BET as DMX's "Homegoing Celebration". (CoS)