North Carolina rapper J. Cole had the hip-hop community buzzing over the freestyle bars he dropped during a recent appearance on Power 106's LA Leakers radio show. While it seemed the Grammy winner's effort was universally praised, one Houston-based writer was not feeling Cole's rhymes over Mike Jones' iconic "Still Tippin" beat.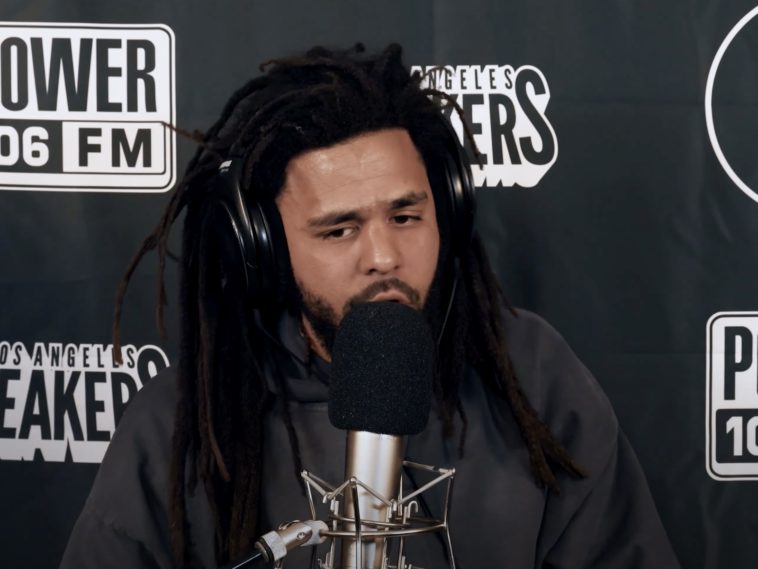 99 Views
Comments Off on J. Cole's 'Still Tippin' freestyle bashed by Houston critic
Critic says J. Cole didn't do 'Still Tippin' justice
Houston Chronicle culture columnist Shelby Stewart was not impressed by J. Cole's freestyle that went viral. Most fans seemed to agree that Cole murdered the instrumentals to Souls of Mischief's "93 'Til Infinity" and Mike Jones' "Still Tippin," but Stewart had a different opinion.
"Being from Houston, I found J. Cole's freestyle over 'Still Tippin' to be lackluster — for multiple reasons. Despite the herd mentality J. Cole's fanbase has, a lot of what he said in the freestyle wasn't major or worthwhile. Very forgettable."
"Because my heart belongs to Houston, I would be remiss to mention how fast J. Cole was rapping over 'Still Tippin.' Rapping fast over a beat doesn't solidify your skills as an emcee—if anything, your ability to adapt to whatever beat you're on makes a better case. Cole's fast lines over our Houston anthem screams 'Turn that mess off.'"
Cole drops rare radio freestyle
J. Cole gave fans an appetizer ahead of his May 14 album release, dropping a rare radio freestyle. The ballplayer/MC attacked two iconic beats in one session to remind everyone he remains one of the best in the game.
Almost 12 years in the making, North Carolina and the Los Angeles Leakers finally collide for Freestyle #108 featuring one of this generation's greatest hip-hop artists, @J. Cole.
J. Cole comes to terms with retiring from rap
Recent headlines might have you believe J. Cole is attempting to juggle full-time careers in both music and basketball. But the Dreamville boss could actually be retiring from his day job sooner than later. Around the same time it was announced that Cole will be joining a pro basketball league in Africa, the 36-year-old revealed in an interview with SLAM that the idea of retiring from music is on the table.
"Oh, bro, I'm super comfortable with the potential of being done with this sh*t. But I'm never going to say, 'Oh, this is my last album.' … Because I never know how I'm going to feel two years, three years, four years down the line, 10 years down the line, but please believe, I'm doing all this work for a reason. … I'm doing all this work to be at peace with, 'If I never did another album, I'm cool.'"
J. Cole Drops Song Ahead Of New Album
A few days ago, J. Cole announced the release of his new "Interlude" track through social media. In the post, the Dreamville boss made sure to credit the song's producers along with himself and remind followers the real project would be out in a week.
"It can go up, it can go down…. either way I'm prepared. Interlude. Produced by @tminus_music @tommyparker80s and me. Streaming now. jcole.lnk.to/interlude. See you in a week. The Off-Season."