Memphis rapper Moneybagg Yo has the No. 1 album in the country right now, but he's focusing on his executive/mogul goals. The man behind A Gangsta's Pain has signed a new artist to his Bread Gang label, and it seems the whole Internet thinks they know who it is.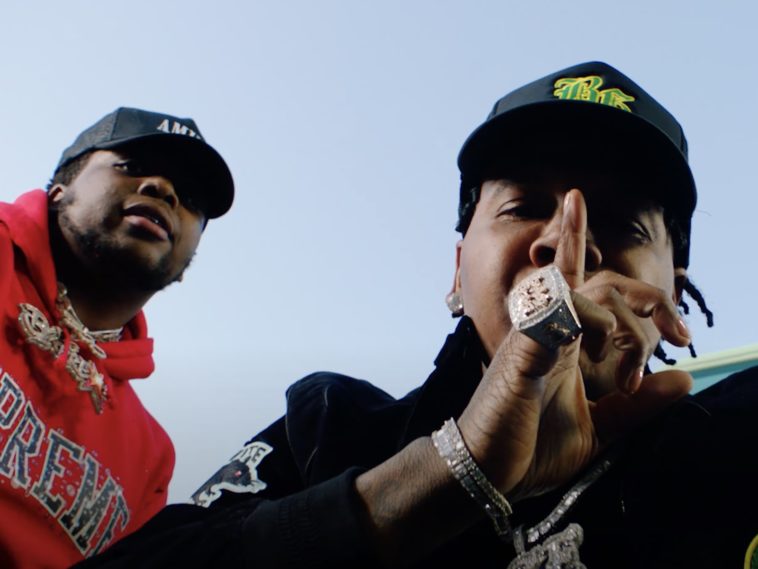 149 Views
Comments Off on Moneybagg Yo's New Artist Isn't Really A Secret
Moneybagg Yo Asks Fans To Guess His New Artist
Moneybagg Yo posted a silhouette of his newest signee — blacking out everything but the Bread Gang chain — and asked fans to guess who he's added to the label. Popular opinion among Bagg's followers is the mystery man is up-and-coming Memphis rapper Tripstar.
"Can You Guess Da Newest BreadGang Artist?? 👀🤔 #WhoIsHim?"
Who Is Tripstar?
Tripstar reps South Memphis in Moneybagg Yo's neck of the woods. He's built a buzz for himself recently, with over 28,000 Instagram followers. It appears Tripstar recently wiped his IG clean, which some artists have been known to do before making a big announcement.
"Trip 2 Chicago" by Tripstar
Still Looking For New Talent
Moneybagg is determined to grow his empire. The "Time Today" hitmaker recently announced plans to sign multiple music newcomers to the team.
"Tag 2 New Artists U Think I Should Sign GO!! #BreadGang"
Gucci Mane Reveals How His Label Deal Looks
Moneybagg isn't the only rap star looking for new talent. Over the past few days, rap star Gucci Mane a.k.a. Guwop went to Instagram with a label recording agreement document. Mane ultimately encouraged his 14.5 million followers to tag unsigned artists and reminded them he's serious about finding the next big star.
"Tag the hottest unsigned artist out @"
A few days ago, Guwop went to his Instagram and Twitter pages to let followers realize just how serious he is. Mane acknowledged his plan is to add another artist to his 1017 label which already consist of hitmakers including Pooh Shiesty and Foogiano.
"Who the hardest unsigned artist out right now I'm trying to give them a deal and a million Today!!!!!!! #1017Worldwide … Who's the hottest tag em? @@"