New York rapper Nicki Minaj is finally opening up about the tragic death of her father. The hip-hop star wrote an in-depth letter on her website addressing the loss of her dad and hip-hop legend DMX earlier this year.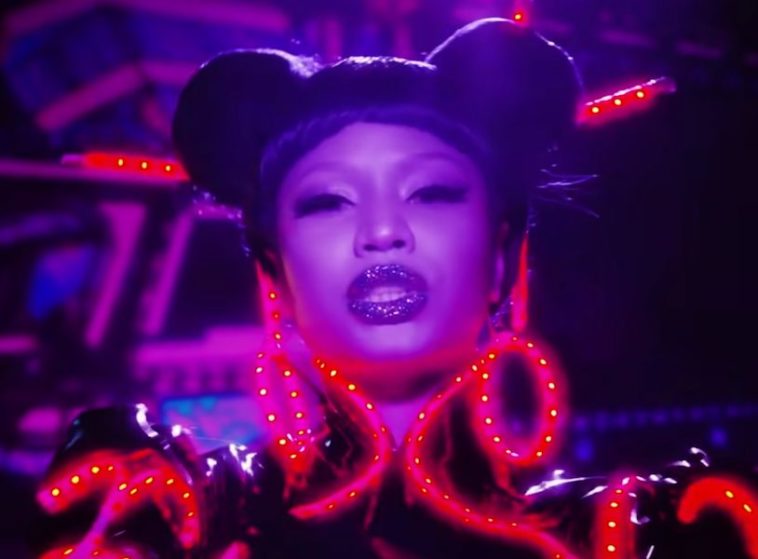 179 Views
Comments Off on Nicki Minaj breaks silence on losing dad + DMX
Nicki Minaj Breaks Silence On Her Dad's Death
The Queens native admitted in her letter that her father's death was the most devastating loss of her life and often felt the urge to call him, especially now that she couldn't. Nicki also spoke on DMX's passing hitting her like a ton of bricks. She revealed that his loss felt like losing a childhood friend.
"Tho I can't really bring myself to discuss the passing of my father as yet; I can say it has been the most devastating loss of my life. I find myself wanting to call him all the time. More so now that he's gone. Life is funny that way. May his soul rest in paradise. He was very loved & will be very missed."
Nicki Minaj's Mother Files $150M Lawsuit
Nicki's mom Carol Maraj is reportedly suing Charles Polevich, 70, for hitting Robert Maraj, 64, with his car and then driving off. She's reportedly seeking $150 million from Polevich, who was arrested on February 17 on charges of leaving the scene of an incident and tampering with physical evidence. He's since been freed on bail and is required to stay in New York state.
The rapper Nicki Minaj's mother, Carol Maraj, has filed a $150m lawsuit against the man accused of killing Minaj's father in a hit-and-run crash last month, an attorney for Maraj said. Charles Polevich, 70, is accused of striking Robert Maraj, 64, on Long Island on 12 February and driving off without calling 911. Maraj died at a hospital the next day. (The Guardian)
The legal team for Polevich has since come forward to speak out on the suit.
Polevich's attorney, Marc Craig Gann, tells TMZ… "My client empathizes with the family. The question of whether there was negligence and degrees of negligence will be determined by the court. The $150 million amount seems to be over the top." (TMZ)
Nicki Minaj Grew Up Wanting To Get Away From Her Father
Nicki Minaj is still dealing with family tragedy. Her father was killed on Feb. 12 by Polevich and while she hasn't commented publicly on her father's death, details have resurfaced about their complex relationship.
In older interviews, Minaj revealed that she prayed to be rich as a kid so she could get her mother away from her abusive father. Nicki has also told the story about her father setting the family's house on fire.
"All of my young and teenage early years we lived in fear that my mother would be killed by my father. It was ridiculous. It was very tough emotionally for me to have a parent who was an alcoholic and a drug addict. … My father was violent — physically and verbally." (Huffington Post)
Things Were Getting Better Between The Two
In more recent years, however, Robert Maraj had gotten his addictions under control and the relationship with his daughter improved. Nicki Minaj acknowledged how things had changed between them after he committed to sobriety.
"He went to rehab and cleaned himself up. Eventually [my parents] started going to church a lot, and he got saved and started changing his life. He's away from drugs now. He doesn't instill fear in people anymore." (The Guardian)
Hit-And-Run Driver Arrested In Death Of Robert Maraj
Police in Long Island, NY, did arrest the man allegedly responsible for the death of Robert Maraj. The hit-and-run driver reportedly got out of his car to ask Maraj if he was OK as he lay dying, left the scene without helping or calling 911, and later covered his car with a tarp in the garage to avoid detection.
"He got out of the car and he looked at the deceased and got into the car and made the conscious decision to leave. Instead of dialing 911 or calling an ambulance, he went home and secreted his vehicle." (Detective Lt. Stephen Fitzpatrick)