Reality TV star Erica Mena is proudly modeling off her stomach these days. The "Love & Hip Hop" star posted a photo of herself on social media flexing it up with her pregnant belly front and center.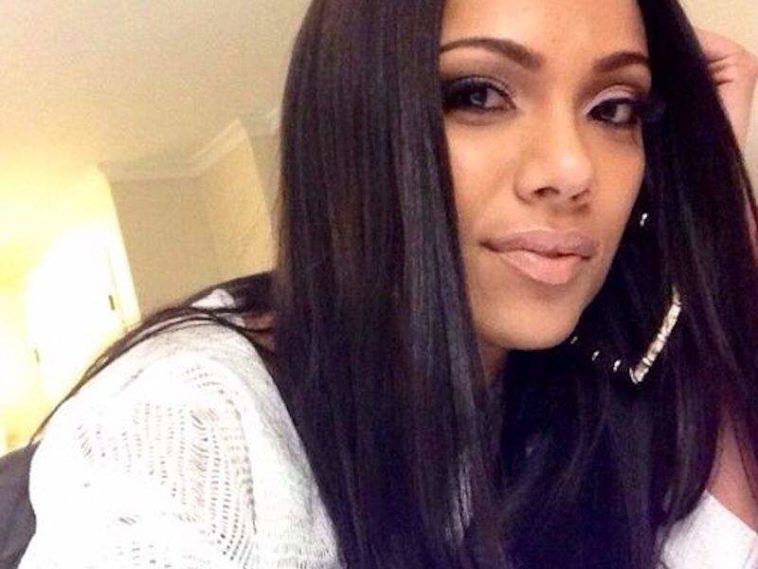 129 Views
Comments Off on Erica Mena won't stop belly flexing slaying
Erica Mena Won't Stop Belly Flex Slaying
In her Instagram post, Mena wore a matching purple bikini top and thong, showcasing her body during maternity fully. Erica accompanied a playful caption along with the sizzling snapshot, saying she had been flexing her belly for a while.
"I been flexing for while now ☺️"
In the comment section, several of her followers were outspoken about how good she looked.
hot mama ❤️
baby mamaaaaaaa😍😍😍😍😍
A Goddess
Gorgeous, E! Block out all the negativity from the trolls. No one's marriage is perfect, it's always work and ya'll are working and growing together. That's real love. So many blessings to you and yours.
Erica Mena Responds To Haters
Earlier this month, EM went to social media for a reason unrelated to her fire photos. Mena spoke out on getting publicly criticized about her marriage and parenting earlier in the week by Williams.
"Me being one any chance she gets. For years I stood quiet when it comes to this creatures nasty statements. This time I played her own game. I don't regret or take back anything. No one is going to constantly disrespect me and put limits on how I disrespect back. … There was nothing more to really report on hot topics besides we are expecting another blessing. But as always this creature always wants to give advice on marriage, a subject she failed at. She never attacks the men who actually are at fault. It's always her going at women."
Mena also reflected on the aftermath of announcing she's expecting her second child with fellow cast member and husband Safaree Samuels.
"Me irrelevant? Lol but all this attention and the opinions floating around strongly proves other wise. All I did was announce we've created more life and since then it's been ugly energy. It really is a sick sad world y'all live in."
Erica Mena Wants To Fight Wendy Williams
Recently, EM went to her social media channels again with a since-deleted post. While she didn't give much context, Mena hinted at some dicey words from Wendy Williams ultimately pushing her over the edge and even made reference to domestic violence.
"@Wendy Williams At this point let's link up so I can beat your a**. Your ex husband didn't do a good enough job."
The drama most likely started from Wendy going in-in on Mena during a recent talk show broadcast.
"I don't really know you much Erica but I do know Safaree enough and you all need to stop fighting and threatening divorce so much and you all need to grow up and grow into being parents and if you're not going to want to be married, then just get a divorce and co-parent. And babies don't save marriages but good luck with at least your first six months? Yeah."
Bobby Shmurda's Mom Loves Her Tummy
In early May 2021, Erica was back to sparking the latest slew of Instagram likes and comments by sharing a shot of herself modeling in new attire. But the biggest takeaway came from her showing off a super big baby bump.
"Please don't mind me✨ I've been really just living in my moments. – Creative @rolandbanks Photographer @royaleyez Glam @koreankandy @iamomarking"
New York rapper Bobby Shmurda's mom a.k.a. Mama Shmurda made sure to hop into the comments section to show her love.
"🔥🔥🔥"