We The Best CEO DJ Khaled is going to have another chart-topping album to his name. The hip-hop producer's Khaled Khaled first-week sales projections have the LP easily dominating its competition.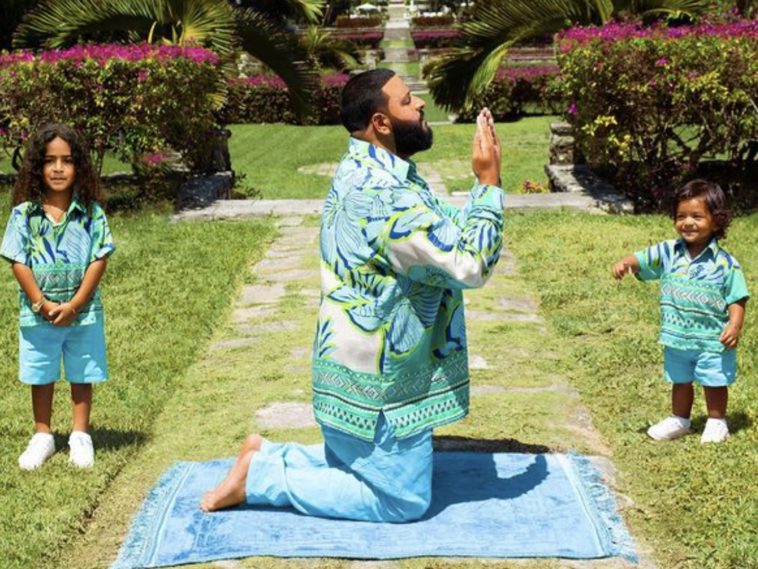 99 Views
Comments Off on DJ Khaled's Khaled Khaled First-Week Sales Projections
DJ Khaled's Khaled Khaled Projections
Based on early estimates, Khaled's jam-packed compilation album will face practically no competition in the Top 5. The album is currently en route to sell up to 100,000 copies after just 7 days of availability.
We the Best/Epic's DJ Khaled appears to be in line for another #1 on the HITSTop 50 (his first since 2017's Grateful). The star-studded Khaled Khaled, which occupied seven of the Top 15 tracks on Apple Music Saturday morning (5/1), has a chance at a six-figure opening week. DJ Khaled (We the Best/Epic): 80-100k total activity; 5-7k albums (HITS Daily Double)
DJ Khaled Is Beyond Hyped For Cardi B Collab
Khaled had put the finishing touches on his new album, even releasing a tracklist on Wednesday in anticipation of its release. And then he received the news Cardi B had submitted her vocals for their planned song.
"CARDI B VOCALS IS IN!!
101%%%
@jamiefcw UPDATE THE TRACKLIST NOW!!!!
#KHALEDKHALED TONIGHT MIDNIGHT!!!

IMA GIVE U A LIGHT SHOW 🌞"
Khaled Compares Cardi B To Michael Jordan
For any producer, securing a track with Cardi B is a big deal. After Khaled's initial pool dive to celebrate, he commemorated the moment by comparing Cardi B's late addition to a Michael Jordan buzzer-beater.
"THE FANS IS GOING IN !!!!!!!
CARIDI B WIT THE BUZZER BEATER ! WOW 😳! Wait to your hear the @iamcardib vocals WOW!!!!!!!!!!
CARDI B VOCALS IS IN!!!!!!!!!
KHALED KHALED THE ALBUM MIDNIGHT! WOW !"
Can't Wait For The Album
New York rapper Nas can't hold back when it comes DJ Khaled. The hip-hop icon promoted Khaled's upcoming album through his Instagram account by posting the album's cover.
"KHALED KHALED this Friday April 30th." -Nas
"Love brother 🤲🏽" -DJ Khaled