Memphis rapper Moneybagg Yo is experiencing the power of prayer. The hip-hop superstar has circled back around to update the world on his mom's status days after announcing she's dealing with both COVID-19 and pneumonia.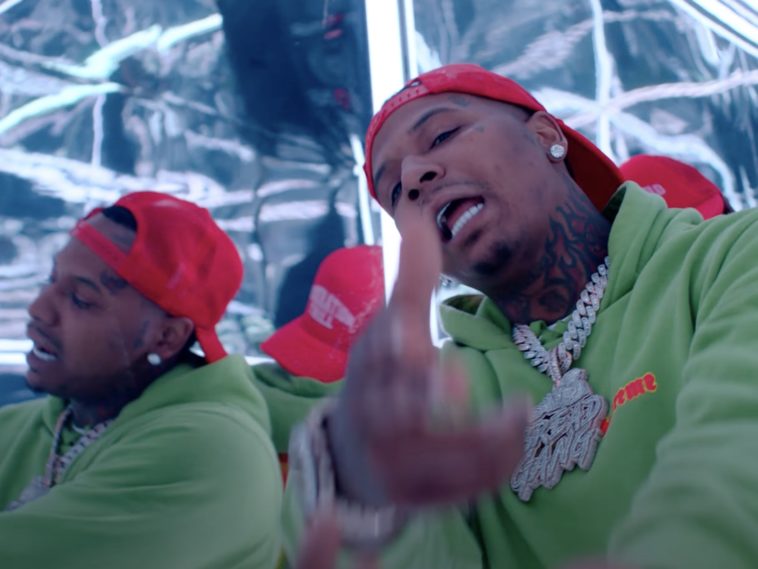 149 Views
Comments Off on Moneybagg Yo Gives Positive COVID Update On Mom
Moneybagg Yo Gives Positive Mom Update
The Tennessee hero went to his Twitter page with some encouraging words. While he kept the update to a minimal, Yo acknowledged fans' prayers have helped his mom's condition.
"Preciate y'all prayers she good 🙌🏾💯"
Moneybagg Yo Reveals Mom Has COVID
Earlier in the week, the Southern hip-hop heavyweight went to his social media pages with the personal and hard-hitting reveal. Yo didn't get too specific but did ask followers to pray for his family in since-deleted tweets.
"Mannnn I hate wen sh*t goin good sum bad come right behind it 🤦‍♂️ … Dam mane how df My mama got COVID and pneumonia smh I need y'all prayers right now 😔🤲🏾"
John Legend Pushes For Everyone To Get Vaccinated
In a recent interview, R&B singer John Legend dished on his well-being after making the push to get himself vaccinated for COVID-19. He also talked about the importance of keeping loved ones and friends safe by getting the shot.
"It gave me a sense of greater optimism and relief as well," Legend says on the phone from Los Angeles. "I'm just excited that the vaccine has proven to be effective and to be safe, and that we're on our way to opening back up more and more people get vaccinated. … If you're getting vaccinated – preventing yourself from getting the virus, preventing yourself from giving the virus to any of your relatives and loved ones, and getting the nation back closer to opening up slowly – it's a small price to pay." (USA Today)
Legend also shared footage of himself getting his COVID-19 shot.
"Thank you @walgreens for administering my COVID-19 vaccine. If you're still uncertain about the vaccine, your local pharmacist is available to answer your questions. #ThisIsOurShot #Ad Schedule your vaccine at walgreens.com/OurShot"
NBA Team Turns Home Game Into Vaccine Site
This week, reports emerged about eligible fans in attendance at a May 2 Milwaukee Bucks home game at Fiserv Forum can get their first dose of the Pfizer COVID-19 vaccine. Attendees must be at least 16 years and older.
The Milwaukee Bucks and the Milwaukee Health Department have partnered to bring a mobile vaccination site to Fiserv Forum's Panorama Club Sunday, according to a news release. "We strongly encourage everyone to get vaccinated and are pleased to team with the Milwaukee Health Department to give fans this easy and convenient opportunity," Bucks and Fiserv Forum president Peter Feigin said in a news release. "This is a critical time for all of us to take the necessary step that will help return our lives to normal. Let's make this happen together." (Milwaukee Journal Sentinel)