New York rapper Cam'ron is back-back with serious heat. The hip-hop veteran has come forward to get fans hyped about a potential new project arriving just in time for the summer fireworks.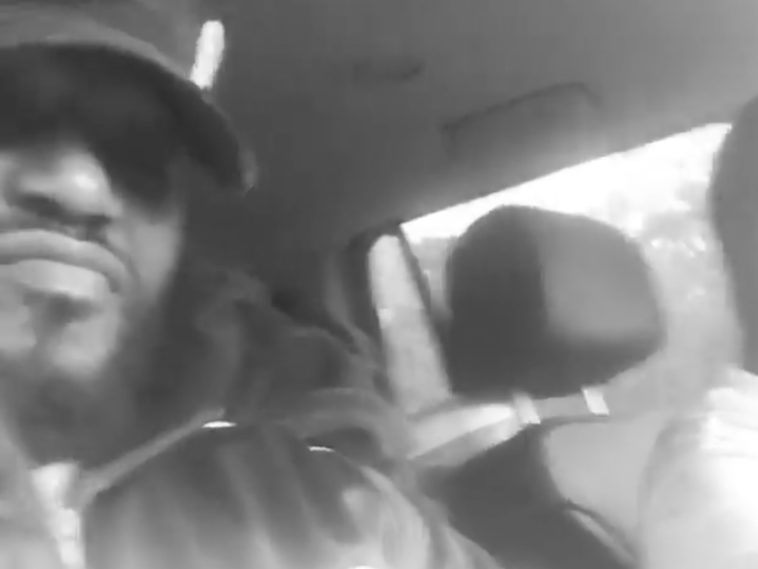 @sohh @sohhdotcom

99 Views
Comments Off on Cam'ron Previews New Fire + Announces 'Camdemic' Album
Cam'ron Previews New Fire
Killa went to his Instagram page to share a super intense sneak preview of new music he has on deck. Cam took things a step further by announcing it's officially a 'Camdemic' and hinted at an Independence Day pack coming.
"…."Me and @sugadugga1988 making that before the month is up, another 50k nigga before the sun come up, a spare $8500 to fix ya mother butt" 🤷🏽‍♂️ @officialheatmakerz #Camdemic July 4"
The epic post sparked a flurry of co-signs and reactions from Dipset's Jim Jones and Brooklyn Nets superstar Kevin Durant.
"🔥🔥🔥" -Kevin Durant
"Work" -Jim Jones
"Ok Killa!!" -Official Heatmakerz
Cam'ron Reveals Why He'll Block Anyone
Outside of music, the Dipset boss recently issued a video statement explaining why he has no problem getting people banned from his social media pages. Cam also encouraged people not to feel bad about hitting the block button.
"Let me tell y'all something about blocking people. Because I got at least, minimum 200,000 blocked people, minimum. At least, it may be even more than that. Don't ever feel bad about blocking somebody. It's your page, it's your sh*t. Sometimes people are too opinionated with your sh*t. You get what I'm saying?"
Cam went a little deeper and compared how social media is like having people over at your house and complaining.
"Somebody come into your house and be like, 'Yo I don't like your curtains.' Okay, cool, you don't like my curtains – 'I don't really like the furniture.' Well then get the f*ck out. Get the f*ck out. You don't like the curtains – why are you here? You don't like a bunch of sh*t but you still in here. It's crazy. You know what I do? I let a wild comment stay there for a while and then I block everybody that liked the comment. If a negative comment be there, I'll let that sit and everybody that like the comment, I'll block their a** too. It's your house, kick them the f*ck out."
Cam'ron Can't Get Away From His Neighbor
Recently, Cam had social media in tears. The rap heavyweight went online to reveal his neighbor was low-key stalking him.
"I haven't been home in a couple days, and I don't feel obligated to answer my phone if ya last name isn't Giles. But she seems to think different. After not answering my phone she came to my house, then after not answering my door she said she would wait by my car, and did. I Don't want to get a restraining order but at this point I will. We coulda had a lot more fun, but not at this expense

"It's that @pinkhorsepower 🤦🏽🤦🏽🤦🏽"
Cam Tells Hilarious Juelz Santana Story
The Dipset boss has plenty of stories to tell. He recently shared a flashback tale in honor of his longtime friend and protégé Juelz Santana's 39th birthday.
Based on a true story: my house Columbus Ohio, December 11 2001, 9:27pm on our 28th blunt, watching the movie castaway
Juelz smokes:
I smoke:
Juelz smokes:
I smoke:
Juelz smokes:
I smoke:
Juelz smokes
I smoke:
Juelz: am I buggin or nobody talked in this movie for the last hour?
Me: looks at Juelz. Wit da you mad smart look and say "worrrrrrrreerd!!"
Continue smoking.
Happy bday bro. Love u nigga
Ps this was his (and my face watching da movie) lol
Both Juelz and Dipset's Jim Jones made sure to react to the hilarious story.
"That's a big fact… 😂😂 love u to bro 💯✔️" -Juelz Santana
"Lol" -Jim Jones