R&B musician Anderson .Paak is making a statement with his latest tattoo. In the midst of criticism about posthumous albums that re-ignited after the release of deceased New York Drill artist Pop Smoke's second album Faith, the West Coast crooner has found himself wanting to clarify his instructions for the release of his music after his own passing.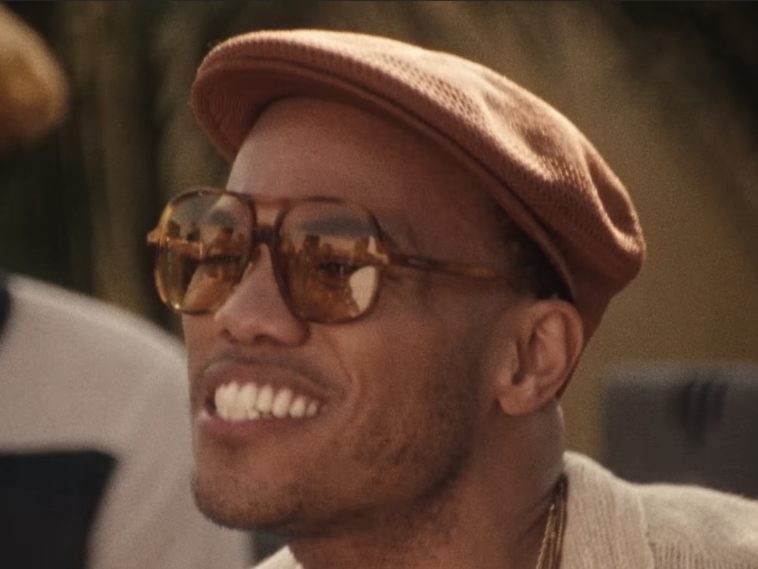 278 Views
Comments Off on Anderson.Paak's New Tattoo Might Be A Response To Pop Smoke's 'FAITH'
Anderson .Paak's New Tattoo Is A Must See
The hip hop community has unfortunately seen quite a few early deaths recently ranging from Juice WRLD, XXXTentacion, Mac Miller and the late Pop Smoke. All of these artists have posthumous music that has been released. While some projects, like Mac Miller's "Circles", have been generally well received, others such as Pop Smoke's 'Faith", not so much.
That's why when Anderson .Paak revealed his latest tattoo, not many were surprised and others began speculating that he watched what happened with other artists work and heeded the warning. View the tattoo and read the comments below.
The tattoo reads: "When I'm gone please don't release any posthumous albums or songs with my name attached. Those were just demos and never intended to be heard by the public"

"He saw what they did to Pop Smoke lmao."

"Facts. They did Pop Smoke dirty with that album."
Silk Sonic's 'Skate' Video Is Full Of Summer Time Fun
Neo-Soul duo Silk Sonic, which is comprised of musicians Anderson .Paak and Bruno Mars are back with another song after their smash hit "Leave The Door Open" took over airwaves.
In this video the retro vibes are here to stay complete with roller skates, summer island atmosphere, and 70s clothing trends. Bruno Mars and Anderson.Paak sit behind drums singing and providing the funky rhythm for the track, enjoying the island breeze and the skating ladies around them.
"Skate" is the perfect summer anthem to soak up sun with as we head into the last month of summer. Have fun dancing and be careful on those roller skates!
Anderson .Paak + Bruno Mars Aren't Used To Third Place
Silk Sonic is enjoying their success. However, It's not enough. So the two are pushing for even more.
The "Bubblin" crooner went to social media to celebrate collabo track "Leave The Door Open" cracking 100 million views on YouTube. The song sits at #3 on the Billboard 100, but .Paak is pushing for a number one hit. He urged followers to stream the track and revealed the duo was sipping some Selva Rey rum.
"In celebration of #LeaveTheDoorOpen cracking 100 million views on YouTube we sippin @selvareyrum all week! Also, if you could find it in your heart to stream our single a bit more that would be sick! @brunomars is having a hard time coping with 3rd place. He said he's not use to that shit. So let's rally for number 1 y'all! #WhatYouDoin #PrayForBruno @selvareyrum"
Silk Sonic Talks Their Way Onto The Grammys Stage
Paak is headed for bigger and better things with Silk Sonic, the new group he's formed with the 11-time Grammy winning singer. The creative pair launched a social media campaign recently to get added to the list of performers at the 63rd Grammy Awards show, and it worked. The Academy's Twitter account responded with the green light, Silk Sonic joined the show recently along with the likes of Cardi B, Lil Baby and Roddy Ricch.
"@BrunoMars & @AndersonPaak We have been trying to call you all week. Have you changed your numbers? We would love for #silksonic to make their TV debut at the #GRAMMYs. Are you free this Sunday night? Follow back and we will DM for details." (@RecordingAcad)

"Dear @RecordingAcad we humbly accept your invitation to reunite on your grand stage. Thank you! We swear we wont do the most. ❤️ #SilkSonic" (@BrunoMars)