Young hip-hop veteran Soulja Boy is giving game. The Chicago native went online to dish out some motivation about trusting the process.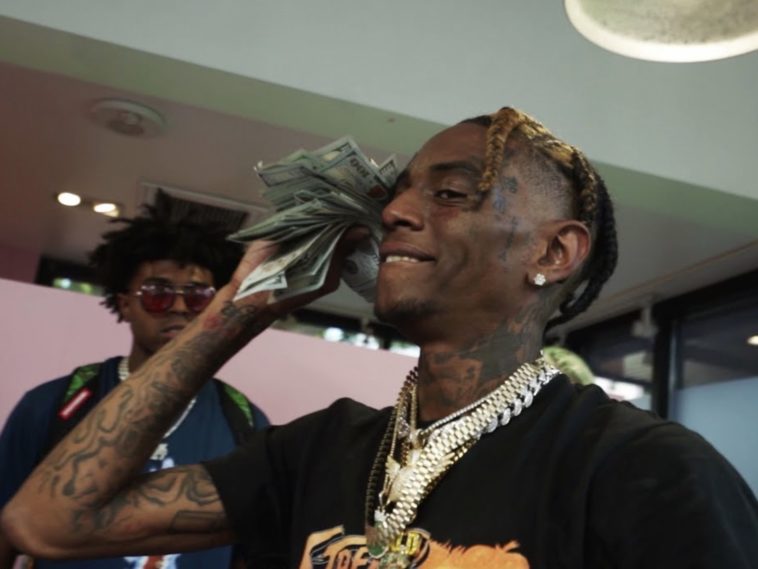 220 Views
Comments Off on Soulja Boy Gives His Best Piece Of Advice
Soulja Boy Gives His Best Piece Of Advice
Soulja Boy told followers to look way down the line and at the big picture. He gave his best piece of advice and a few years from now, the struggle will be worth it and to keep grinding nonstop.
"In five years from now you won't care how long it took, you will just be glad you did it."
Soulja Boy Reveals The One Rapper Who Outdid Him
SB can give helpful advice, be the first to do everything every other rapper couldn't do, but the one thing he can't do is out-smoke Snoop Dogg. He went online to tell an awesome story about one time the two linked up to get lit.
Soulja detailed a hilarious time where he tapped out during a smoke session with Snoop Doggy Dogg. The two also ended up recording "Pronto," which landed on the West Coast icon's Malice N Wonderland album.
"He had a studio at his house, so we over there and playing Madden. We just started smoking and we kept smoking and kept smoking. I had my other two homeboys and when he passed me the blunt, I just kept passing it to them. I just looked at Snoop like, 'I'm high. I quit, I don't know what's going on.' He kept going!"
The Atlanta rapper might not be able to out-smoke Snoop, but his confidence is still up and he's been feeling nice-nice with his hands. The self-proclaimed creator of all rap game trends has revealed an interest in lacing up boxing gloves to take on anyone in the culture.
Soulja Boy's Down To Fight Everyone
SB hit up his Twitter page to share his big revelation. Without name-dropping anyone in particular, Big Draco offered to see anyone in a four-cornered ring.
"'ll fight any rapper in the game in a boxing match 🥊"
Soulja Boy Might Pull A Travis Scott Move
Outside of pitching boxing opportunities and getting high, Soulja recently went to his social media pages in an attempt to get the attention of fast food giant McDonald's. Without getting detailed, Soulja reached out to the company's Twitter page with a proposition.
"I got a billion dollar idea. @McDonalds trust me"
To the surprise of probably everyone in the world except Big Draco, McDonald's responded with "i'm listening" which prompted a signature burger pitch.
"The SouljaBurger but the secret is the ingredients I'll dm them to you trust me this will go VIRAL! 🍔"