Detroit rapper Royce da 5'9″ wants Tory Lanez to respond. After hip-hop veteran Cassidy sent a slightly delayed diss track at Lanez way, Royce is calling for Tory to fire back.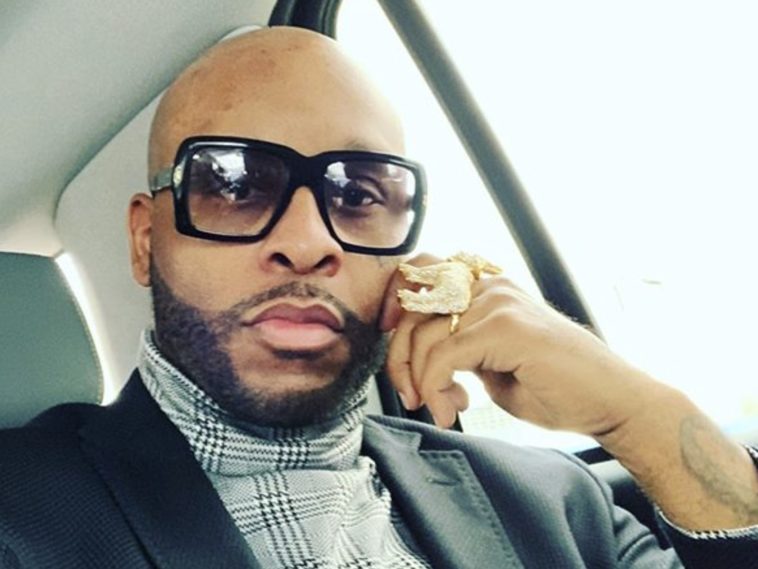 149 Views
Comments Off on Royce da 5'9″ Wants Tory Lanez To Diss Cassidy ASAP
Royce da 5'9″ Wants A Cassidy Diss Track ASAP
Royce da 5'9″ went on Twitter to mention the Canadian rap crooner and ask him to respond. He hilariously added that he wanted to drop the message earlier but his girl wouldn't let him use the Internet.
You gon respond @toryLanez ? I like when you in that bag [Gorilla emoji] Pardon my lateness y'all my girl wouldn't let me online ..
Word? hope so
Cassidy Officially Blasts Away At Tory Lanez
The Philadelphia rapper is back on his bars. The hip-hop veteran has come through with his hard-hitting "Perjury" diss song aimed at overnight rap rival Tory Lanez.
Lanez doesn't get any mercy from Cass on the four-minute record. The Philly rapper does everything from reference his alleged shooting of rapper Megan Thee Stallion to making ample accusations of stealing lyrics from other artists.
"F*ck all the hype, you've been a b*tch all your life/But shoot a chick quick like Eddie in Harlem Nights – you ain't from where we from, Canada got free healthcare, you gonna need some/Stolen bars in all of the records that he's done/None of his sh*t's original, sh*t's pitiful/I was on records before the game went digital"
Cassidy Sparks Unnecessary Beef
Last month, Cass struck first by lighting up his social media pages with side-by-side footage showing his throwback lyrics getting used in Lanez's more recent music. The Philly battle rap legend even crowned himself Tory's fave artist.
"I'm @torylanez favorite rapper #RNS Ain't no denying that 👀👂🏾 #GoatGang 🐐 Show me the respect I deserve & #LetsGetToThisChicken 💵 #BARSisBack #DaEnergy ⚡️"
Instead of staying mum or falling back, Lanez stood up to Cassidy and hit up his comments section. Tory acknowledged the bars but credited it to him showing the rap veteran proper respect and pointed out some big facts.
"I guess this is what happens when u try to pay homage ….. the first freestyle I shouted ya name out becuz u did inspire me . The second one I went on YOUR beat . Sh*t is sad how U old n*ggas be mad at the young n*ggas for not showing love then when we do … we get responses like this …. U are one of my favorite rappers Cass ….. what's the problem ? 🤨"
Cassidy Bars In Tory Lanez Hot 97 Freestyle
The same week, Tory pulled through for an epic Hot 97 radio freestyle. Lanez completely let loose some bars in the truest essence of freestyle. His lines ranged from modern day lines to references to music icons like 2Pac and legendary 90's movie Poetic Justice.
"Bustin' 2Pac's out the van like Poetic Justice, last year was last year, on Twitter, 'Oh he canceled, now I'm back here/Double stash the Rolls-Royce, smothered in cashmere, a mean rookie, I'm seeing p*ssy like it's a Pap smear, my last chick, that new n*gga d*mn near a dweeb, couldn't see like a magician with tricks in his sleeve."
The craziest and most hard-hitting bars featured a direct connection to his publicized July 2020 shooting case involving former flame Megan Thee Stallion. Lanez apologized to rap stars like DaBaby and Roddy Ricch for them losing out on Grammys and BET Awards to Stallion as a result of him being painted the anti-hero and fuel for protecting Black women.
"Shouts go out to 'SKAT,' shout-out goes out to DaBaby, Roddy Ricch and Lil Baby, what I'm about to say is going to sound a little crazy, but it's true so don't flame me. Y'all all would have got y'all awards if they never framed me."