Don't look now, but Brooklyn rapper Young M.A is warming up for a second-round knockout. While fans await the follow-up to her debut album Herstory in the Making, M.A has released a couple of fire freestyles lately that show she's ready to body the competition again.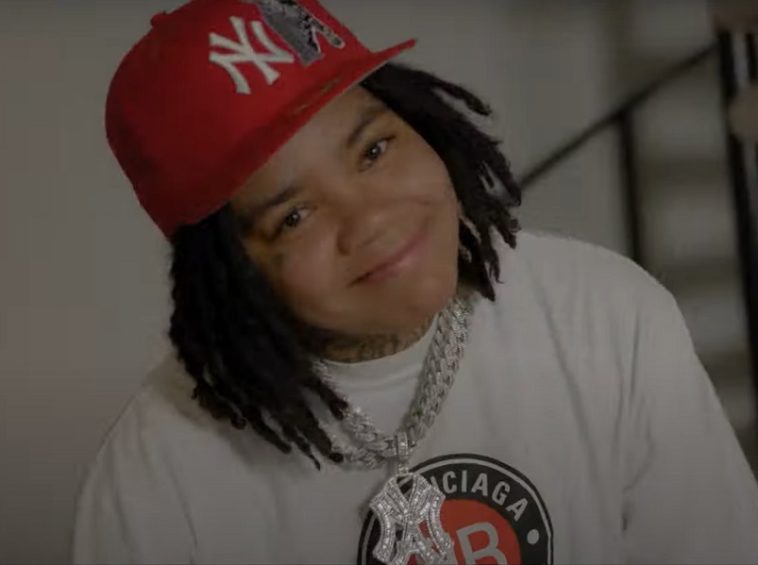 @sohh @sohhdotcom

189 Views
Comments Off on Young M.A Snaps On Another New Freestyle
Young M.A Kills The Beat On 'Beatbox'
Last week, Young M.A dropped a video for "Oooouuuvie," her freestyle over CJ's "Whoopty" beat. This week, she's taking on SpottemGottem's "Beatbox," adding her bars to a list of hip-hop heavyweights like DaBaby and Lil Yachty who have recently made their own "Beatbox" freestyles.
"F*ck a Grammy, I got the streets watching / And for my bro I'll wear that red until I'm dead / I know that he watching"
The platinum-selling artist sticks to her go-to guns-and-girls material, but M.A remains clever and creative as usual.
"That's my ex-b*tch 'cause she toxic / Got this new b*tch, now we toxic / Can't cap: I be toxic"
Young M.A's 'Whoopty' Freestyle Includes Message To Fans
During her "Whoopty" freestyle, Young M.A apologized for not putting out more music, but also hinted that a new mixtape or album is coming soon. Her first album came out in 2019 and peaked at No. 16 on the Billboard charts.
"Sorry for the wait / When I drop this tape / I swear it's like serving 'em Blue Dream"
Mulatto Puts Her Spin On 'Beatbox' Freestyle
Rising rap star Mulatto is going crazy. The hip-hop rookie just released a brand new freestyle and is showing everybody the bars she's capable of spitting.
"I've been killing features / I'm on everything like hot sauce / So don't act like I ain't been that bi*ch since I popped off / Told you he don't eat, but to this pu*sy he gon' beat box /This shit just too motherfu**in' easy."
DaBaby Bodies The 'Beatbox' Freestyle
North Carolina rapper DaBaby does much more than get fuel when he hits the local gas station. The hip-hop superstar has blessed fans with a new, unexpected Beatbox "Freestyle" music video premiere.
DaBaby is at it again. The hip-hop superstar takes what started off as a sneak peek at his "Beatbox" remix verse to a full-blown music video. The clip features DB channeling his early rap career moniker 'Baby Jesus' as he delivers a hard-hitting flow, lyrics and unforgettable antics at a gas station, fancy kitchen and bathroom counter.