Apparently veteran hip-hop producer Dr. Dre has a classic coming. Rap's real OG Grandmaster Flash says he's heard the Doc's newest album and it is iconic.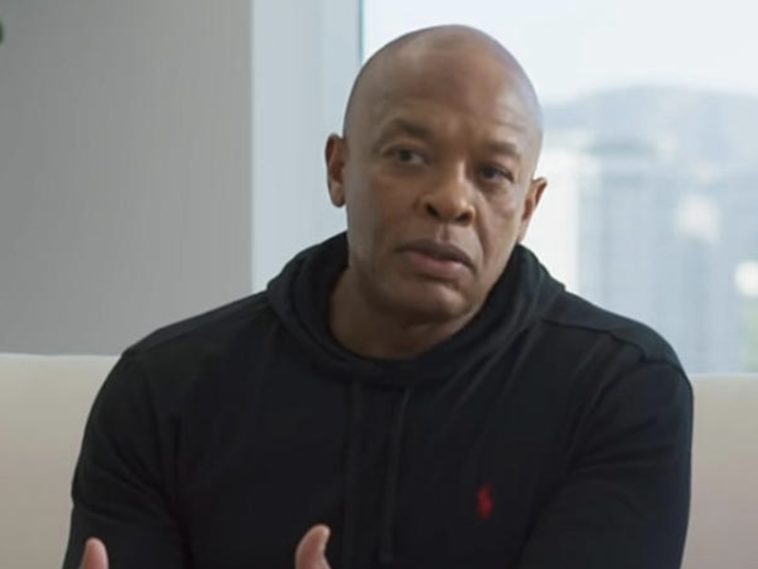 149 Views
Comments Off on Dr. Dre's Next Album Is Coming + Will 'Change' Rap Forever
Grandmaster Flash Praises Dr. Dre's New Album
Without offering any more details, Flash said the most. He relayed that it will change hip-hop as we all know it.
Flash posted a dope picture alongside Dr. Dre and revealed the pair spent some quality time together. His caption told all and it seems like they're some unlikely friends.
GRANDMASTER FLASH & DR. DRE
Here in LA doing the Disco Oasis with Nile Rogers tonite, I get a call from one of my heroes he invites me to the CRIB he takes me down to the STUDIO he played me a project that will change the game!! Totally incredible, we top off the day for 2hrs talkin about Music, Family Health and Life thanks for the Invite Dr Dre
Dr. Dre Forced To Regularly Pay Ex-Wife
Hopefully the album sells a lot of copies and tops the Billboard charts, because the music icon might soon be crying straight to the bank. Recent reports claim the hip-hop icon must pay nearly $300,000 monthly – or well over $3 million combined annually – to his ex-wife Nicole Young as their divorce case nears completion.
According to reports, the Doc is being legally forced to hand over thousands to his former ride or die. The mother of his daughter Truly Young could possibly get more in the future as the ruling is just temporary.
According to court documents, a Los Angeles Superior Court Judge ordered Dre to pay $293,306 per month to Nicole. The decision is only temporary until a final decision is made. The court documents read, "[Dre] is ordered to pay to the [Nicole] spousal support in the sum of $293,306.00 per month, payable on the first of each month, commencing August 1, 2021," Dre will pay a total of $3,519,672 per year until Nicole remarries or "enters into a new domestic partnership." (RadarOnline)
Dr. Dre Ordered To Help Pay Nicole Young's Legal Fees
Dr. Dre also recently took a big L in his divorce case with Young. In April 2021, the super-producer and music mogul was ordered to pay $500,000 to Young's lawyers.
Nicole Young was seeking $5 million total for her attorney fees in the still-ongoing divorce proceedings, in addition to $2 million per month in spousal support. So this half-a-million-dollar hit for Dr. Dre wasn't too bad by comparison. The payment order came with a 10-day deadline.
Dr. Dre – real name Andre Young – is reportedly worth nearly $ 1 billion, and his split with Nicole has become increasingly hostile since she filed for divorce in June.
New Lawyers In Divorce Case
At the same time Dr. Dre was dropping stacks on Nicole's lawyers, he had to pay his own. The Aftermath Entertainment boss also had to hire new legal counsel after the judge decided Dre's previous team — including celebrity divorce lawyer Laura Wasser — had a conflict of interest. One of them had been Dre and Nicole's family attorney for years.
Young's lawyer, Samantha Spector, had been trying to disqualify King and Wasser from the case, since Young claimed King had acted as she and Dre's family lawyer since the couple was engaged. The move is a major victory for Nicole and Spector — another of Tinsletown's biggest legal names, who often faces off against Wasser. (Page Six)