Atlanta rapper Rich The Kid might be one of hip-hop's best-dressed artists. The "Plug Walk" hitmaker recently took his talent — and his fashion drip — to the offices of popular retailer Fashion Nova to put on what appeared to be an impromptu concert on somebody's desk.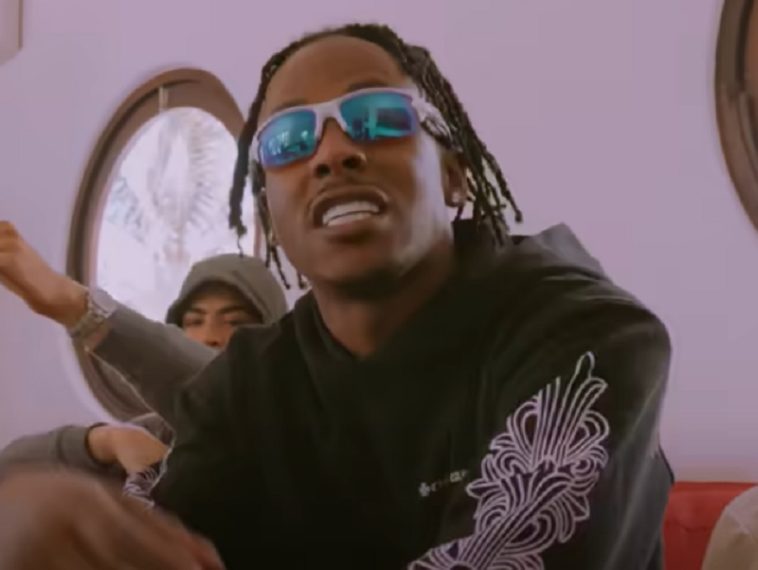 149 Views
Comments Off on Rich The Kid Takes Over The Fashion Nova Office
Rich The Kid Puts On A Show At Fashion Nova
Rich The Kid posted an Instagram video of himself serenading a Fashion Nova employee, right on top of her desk. While some people could be heard laughing and enjoying the show, other people in the office were acting like they didn't even notice a celebrity was performing a few feet away from them. It's unclear what the real story is behind this; commercial shoot, or did someone really pay to have Rich The Kid rap for their co-worker?
"Boss b*tches love ❤️ @fashionnova 😂😂😂"
Rich The Kid Pays For Making It Rain
Last month, Rich The Kid was ticketed by authorities for throwing cash in the air to a throng of people in Beverly Hills. Reports are that Rich was parked on Rodeo Drive with his Rolls-Royce when he suddenly started making it rain. Before long, two police officers on motorcycles arrived and pulled up behind his car.
The rapper pulled up in his expensive Rolls-Royce Phantom on Thursday right outside the Burberry and Louis Vuitton stores in Beverly Hills, where he started throwing wads of cash in the air. It wasn't long before a throng of fans — of the rapper and money, of course — showed up to catch it. (TMZ)
Rich The Kid Joins Rostrum Records
The Georgia native recently went to his Instagram page to break big record label news to the world. Kid also vowed to soon drop a much-needed studio album to the masses on the same label late Pittsburgh rapper Mac Miller and Wiz Khalifa once called home.
"How he signed a deal but still independent ??? IM A BOSS I TOLD U @rostrumrecords ALBUM OTW 🎯 what's next you could never expect 😏🤔🤔🤔"
According to Rostrum Records, Rich will maintain his independency while putting music out on the popular label.
"Rich The Kid is a key voice of this generation, and we're very excited that he chose Rostrum as his new home," Rostrum founder and president Benjy Grinberg tells Billboard. "We look forward to amplifying his artistic vision and supporting his entrepreneurial ambitions. This is the beginning of a new chapter for us at Rostrum as we continue to break barriers in the independent label landscape." (Billboard)
Rich The Kid Cops Dad New Car
In March, Kid went to his Instagram with some must-see footage. Without giving much context, Rich shared footage of his dad flexing inside of a Jeep Grand Cherokee which typically goes for around $32,800.
"Bought a new car for my dad, he coulda had anything on the lot 🤷🏽‍♂️"