Philadelphia rapper Meek Mill spreads Christmas cheer right in time for the holidays.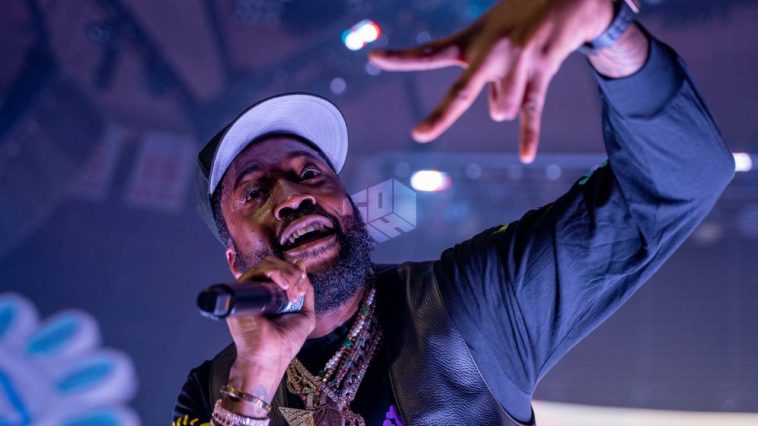 99 Views
Comments Off on Meek Mill Donates $500,000 Worth Of Gifts TO Philadelphia
Meek Mill Donates To Philadelphia Community
Meek Mill continues to show his commitment to his Philadelphia community, this time donating $500,000 worth of gifts for families in need. 
Meek along with his DreamChasers organization and with support from Fanatics CEO and Sixers co-owner Michael Rubin, New England Patriots owner Robert Kraft, and Roc Nation, gave away $500,000 in gifts, including Macbooks, Amazon Fire HD tablets, bikes, helmets, gift cards, board games, dolls, and winter coats. 
"I am one of those kids, so I know what it means to be in those types of situations," Mill said. "I make sure I cater to it the way I just did it out there. It's fun for me, too."
Meek Loves The Kids
Additionally, Meek recently hosted a special performance for 26 kids with imprisoned parents.
Meek Mill and the Philadelphia 76ers hosted a special VIP Performance for more than 25 children who will not get to spend Christmas with their imprisoned parents.
Meek Mill Curious On Crypto
Additionally, recently Meek expressed interest in cryptocurrency.
Cryptocurrency and NFT's are taking hip-hop by storm with rappers from JAY-Z to Tekashi to Tory Lanez getting in on the action.  Meek Mill has been watching and, like many who are confused and curious, he feels left out.