Atlanta rapper Rich The Kid is praying for Haiti. Following the tragic 7.2-magnitude earthquake that hit on Saturday morning, he went online to show nothing but love.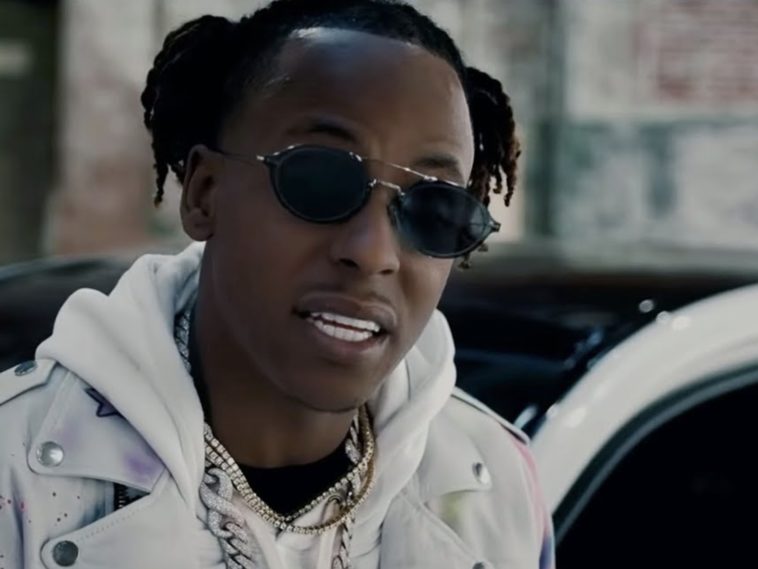 220 Views
Comments Off on Rich The Kid + Royce Da 5'9 Send Prayers To Haiti Amidst Tragedy
Rich The Kid Sends Prayers To Haiti Amidst Tragedy
RTC shared tragic footage of the horrible flooding and damage in Haiti, and many other artists followed suit with posting pictures and heartfelt messages for the ravaged nation. The death toll has tragically climbed to 1,297 as of Monday afternoon.
"THIS IS FOOTAGE OF HAITI RIGHT NOW‼️PLEASE PRAY FOR HAITI 🇭🇹 WHOEVER IS WILLING TO HELP CONTACT ME NOW‼️ WE CANT STAND TO WATCH THIS HAPPEN‼️ NO FOOD‼️ NO WATER‼️ NO HOMES ALL EFFECTED FROM THE EARTHQUAKES 🇭🇹🤞🏾"
The "Plug Walk" crooner also shared a list of resources and information on relief for Haiti. He made his point clear that the people of Haiti needed aid and dished out info on how to help.
Detroit hip-hop veteran Royce da 5'9″ also chimed in with his own post. He threw up prayers for Haiti as well and shared a somber picture.
"Prayers 🤲🏿 #Haiti"
Rich The Kid Puts On A Show At Fashion Nova
The Georgia native is always one to care about social issues, but in other news he might be one of hip-hop's best-dressed artists. The "Plug Walk" hitmaker took his talent — and his fashion drip — to the offices of popular retailer Fashion Nova in May 2021 to put on what appeared to be an impromptu concert on somebody's desk.
Rich The Kid posted an Instagram video of himself serenading a Fashion Nova employee, right on top of her desk. While some people could be heard laughing and enjoying the show, other people in the office were acting like they didn't even notice a celebrity was performing a few feet away from them. It's unclear what the real story is behind this; commercial shoot, or did someone really pay to have Rich The Kid rap for their co-worker?
"Boss b*tches love ❤️ @fashionnova 😂😂😂"
Rich The Kid Pays For Making It Rain
The month prior, Rich The Kid was ticketed by authorities for throwing cash in the air to a throng of people in Beverly Hills. Reports are that Rich was parked on Rodeo Drive with his Rolls-Royce when he suddenly started making it rain. Before long, two police officers on motorcycles arrived and pulled up behind his car.
The rapper pulled up in his expensive Rolls-Royce Phantom on Thursday right outside the Burberry and Louis Vuitton stores in Beverly Hills, where he started throwing wads of cash in the air. It wasn't long before a throng of fans — of the rapper and money, of course — showed up to catch it. (TMZ)
Rich The Kid Joins Rostrum Records
The Georgia native recently went to his Instagram page to break big record label news to the world. Kid also vowed to soon drop a much-needed studio album to the masses on the same label late Pittsburgh rapper Mac Miller and Wiz Khalifa once called home.
"How he signed a deal but still independent ??? IM A BOSS I TOLD U @rostrumrecords ALBUM OTW 🎯 what's next you could never expect 😏🤔🤔🤔"
According to Rostrum Records, Rich will maintain his independency while putting music out on the popular label.
"Rich The Kid is a key voice of this generation, and we're very excited that he chose Rostrum as his new home," Rostrum founder and president Benjy Grinberg tells Billboard. "We look forward to amplifying his artistic vision and supporting his entrepreneurial ambitions. This is the beginning of a new chapter for us at Rostrum as we continue to break barriers in the independent label landscape." (Billboard)