North Carolina rapper DaBaby has an international hit on his hands. The Billion Dollar Baby boss is featured on the remix of Brazilian pop star Anitta's song "Girl From Rio," and their new video is dropping Thursday night.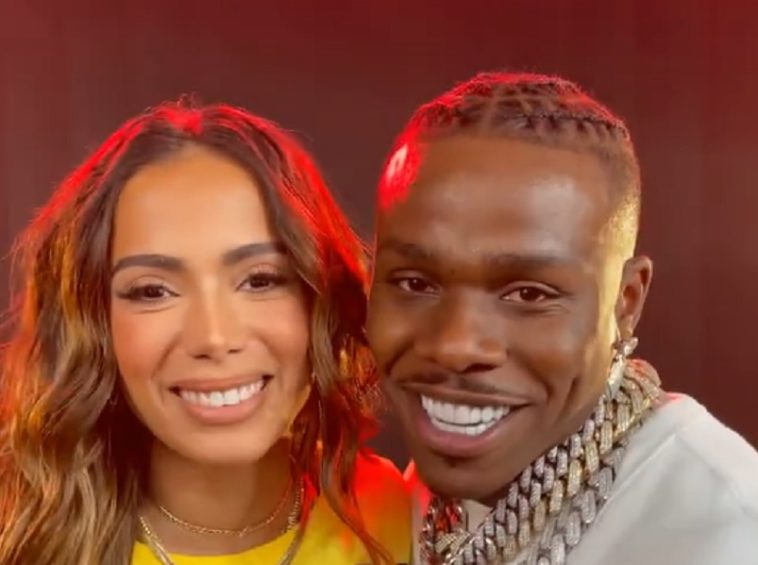 169 Views
Comments Off on DaBaby Meets His 'Girl From Rio' In New Video
DaBaby + Anitta Collab For 'Girl From Rio' Remix
The video for the original version of "Girl From Rio" hit YouTube only two weeks ago and it already has over 20 million views. The remix seems like a can't-miss banger, which explains why DaBaby can't stop smiling in his Instagram teaser.
"Girl From Rio" (Remix)🔥 Me & @anitta fine ass… TONIGHT
DaBaby Stays Locked In W/ Studio Goals
Baby is focused. The hip-hop superstar has shared a sneak peek at himself gearing up for a new music drop with shots of himself in a recording studio.
"13 cars & they all got titles I put my right hand on the Bible 🤚🏾, promise to tell the truth 6 of em bulletproof I ride around like Joe Biden.🇺🇸 Let's do BIDNESS without the excitement 9 times out of 10 prolly really don't like ya. Don't like new friends or new niggas beside me, hop out da Benz feeling jiggy & icy."
Funk Flex Names The Hottest Rapper Out Right Now
Recently, New York's Hot 97 radio host Funk Flex delivered major love to the Charlotte native. FF gave the KIRK crooner the title of the hottest rapper currently and praised him on his Instagram Story.
"Hottest rapper out! But you knew that already! @dababy"
DB Did Sweetest Thing
The North Carolina superstar really, really, really loves his mini-me. The hip-hop star has let the world know just how much he wanted his daughter to get the feel of the Grammys despite not being allowed to attend the celebrity-filled event.
Baby hit up Instagram recently with footage of himself alongside his mini-me at what appeared to be a Grammys red carpet. However, DB revealed because of COVID-19 restrictions at the event, he had to get creative to make sure his twin could experience the special night.
"Due to Covid-19 Restrictions no kids are allowed in the Grammys, so we created our OWN red carpet just so my princess could walk the carpet & show her dress off.✨ A hand-made dress that @alanitaylorco flew in from New York THIS MORNING to make. 💪🏾"
Baby also shared some pics from the handmade red carpet set.
"This Gangsta 🔥"