Hip-hop superstar Megan Thee Stallion was in a great mood on Grammy night after winning three trophies and stealing the show with her "WAP" and "Savage" performances. The celebration included her boyfriend, New York rapper Pardison Fontaine, as they recreated a video of their argument that had gone viral recently.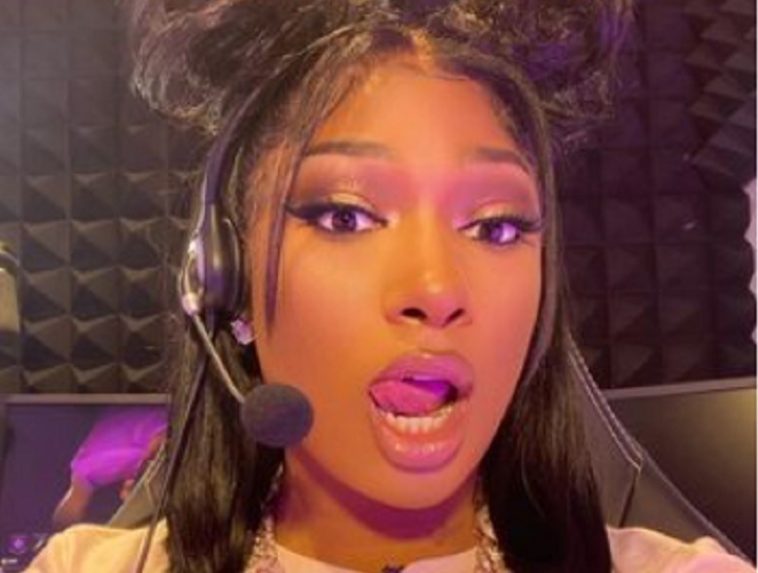 @sohh @sohhdotcom

189 Views
Comments Off on Meg Thee Stallion + Pardison Fontaine Recreate Viral Video
Pardison Fontaine Makes Light Of Meg The Stallion Video
Around the time Meg Thee Stallion revealed to the world that she was dating Pardison Fontaine, the couple was caught on camera in the middle of what sounded like a serious shouting match. Able to poke fun at themselves now, Pardi and Meg ran it back for laughs on Grammy night.
"Tell Megan to come to the door! Right now! You got five f*cking seconds!"
Pardison Thanks God For Megan
Meg's new boo is really, really, really thankful to have her in his life. The overnight celebrity lit up social media with a major nod to the man in the sky for connecting him with everyone's favorite Hottie.
"… THANK YOU GOD 😋🤤🤤"
Cardi B + Meg Thee Stallion's Grammys Sets
During the Grammy Awards broadcast, both Cardi and Meg made temperatures go all the way "Up" with their flashy sets. Cardi started things off with her latest single before sharing the stage with her "WAP" collaborator.
Cardi B and Megan Thee Stallion amped up the Grammys with a jaw-dropping performance of their NSFW anthem "WAP." The duo performed a strip club-themed version of the song, featuring a pole on a massive high heel and ending with the two rappers writhing together on a giant bed. Even though the chorus was changed to "Wet Wet Wet" to pass network muster, the song's message of sexual empowerment remained clear. Prior to "WAP," Megan performed "Body" and "Savage" with roaring '20s spectacle, complete with a tap dancing break and plenty of tight choreography. (Variety)
Meg Thee Stallion's "Savage" Remix Set
Along with sharing on-stage time with Cardi, Megan also blew people away with her "Savage" live set.
Don't be shy, get up and do that TikTok dance you learned last year. Megan Thee Stallion performed her viral hit "Savage (Remix)" at the Grammys on Sunday, looking like an angel in a white feathered burlesque look. "Tonight is my first time at the Grammys, but it is not my first time entertaining you," she said before breaking into full choreography. If this is how it starts, you're gonna want to stick around for the end. She starts rapping after an outfit change, blessing us with the lyrics that got us through a hot 'rona summer. (Vulture)