Houston rapper Megan Thee Stallion isn't just dropping a new single in the coming hours. The rap superstar has announced a music video is set to accompany her "Thot Sh*t" premiere.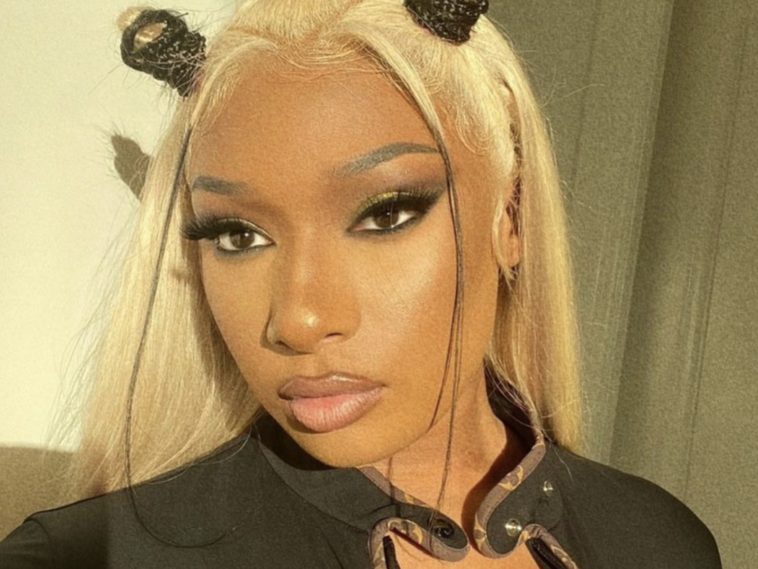 119 Views
Comments Off on Meg Thee Stallion's Dropping More Than New Music Tonight
Meg Thee Stallion's Dropping More Than Music Tonight
Stallion hit up her Instagram page to get fans pumped up. Meg shared an announcement revealing she's going live on social media prior to both – presumably – the song and video premieres.
"Hotties‼️ join me tonight on my YouTube for the livestream premiere of THOT SH*T ! 8:45 PT 11:45 ET ‼️Head to my Twitter and ask me a question with the hashtag #TSVIDEO and I'll answer tonight on the live 👅 see you there 🔥🔥🔥"
The post even sparked a mighty co-sign from City Girls' JT revealing she can't wait for the video.
"Oh we getting a mv too? We won."
Meg Thee Stallion Slips Into Nurse Outfit
Earlier in the week, the H-Town native went to her Instagram page with a snapshot of herself rocking a nurse mask, hat and jaw-dropping outfit with the backside clipped out to plug her new anthem. We went the extra mile to censor the shot to make it safe for work.
"3 MORE DAYS UNTIL #THOTSHIT DROPS 💦 presave it now link in my bio"
Meg Thee Stallion's Finally Dropping
A few days ago, Stallion hit up her social media pages to break the massive song news to her fans. Details from Meg's team revealed the single aims to fuel up women empowerment.
Multi-GRAMMY award-winning artist Megan Thee Stallion announces 2021's certified Hot Girl Summer anthem, 'Thot Sh*t', a brand new track releasing Friday 11th June, marking the return of Megan's famed alter ego, Tina Snow. 'Thot Shit' is a track that celebrates women unapologetically enjoying themselves, doing whatever they want, whenever they want, regardless of what the critics have to say. 'Thot Sh*t' will be Megan's first solo release in 2021, following her critically acclaimed 2020 debut album, Good News. In 2021 alone, Megan has already won 3 GRAMMY awards, 2 NAACP Image Awards, and most recently, Top Rap Female Artist at the Billboard Music Awards.
Taking Time Away
A few weeks ago, Stallion hit up her Instagram page to deliver some shocking news to fans. Meg shared an animated video revealing she would temporarily step away from social media for the immediate future.
"Megan Thee Stallion is recharging! Due to the demands of the Hot Girl lifestyle <Meg> has now entered a period of regeneration to prepare for what's next. ….In her absence; mgmt will manage all social media posting on behalf of Thee Hot Girl Coach. [[Thee Hotties]] lead a brave //RESISTANCE in anticipation for the return of their Fearless Captain!"
Stallion also went to her Twitter page to promise she's be back when the stars align.
"I'll be back when it's time 🔥"