Maybach Music Group's Meek Mill knows the importance of May 6. The hip-hop superstar has shared an epic, must-see shot of his baby boy Czar as he prepares for a birthday milestone.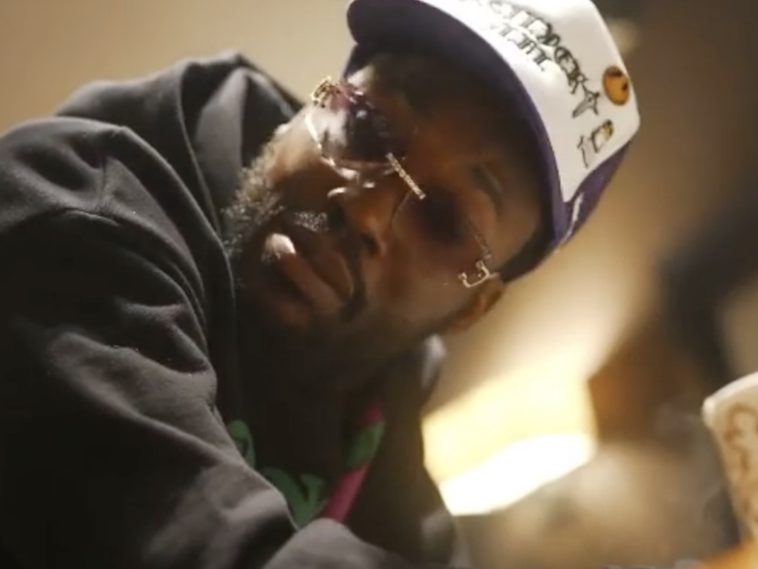 189 Views
Comments Off on Meek Mill Reveals 1-Year-Old Son Pre-Birthday Fashion Flex
Meek Mill Reveals 1-Year-Old Son
MM hit up Instagram with the must-like post. The shot features Meek's mini-me donning a Burberry bucket hat with some denim jeans on the eve of his first birthday.
"Happy bday czar love you tomar your first big day!!!! 💎💎💎💎💎💎💎 can't wait to see you love you!!!"
DaBaby + 2 Chainz Laugh At Meek Mill's Boo'd Up Situation
This week, Meek went to his Instagram page to ask his millions of followers what they thought about him possibly copping a boo some ice just for things not to work out and she's shining in another relationship.
"So if we fall out I gotta watch her wear this bust down wit otha n#%gas? I don't want this shit "blinging" against me one day! lol What y'all be doing in these situations???"
The question – and statement – sparked a flurry of hilarious reactions. Most hip-hop peers cringed at Meek's post and said it's not worth buying a loved one some high-priced jewelry.
"DONT DO IT 😂" -DaBaby
"😂😂😂😂😂😂 man what" -Rich The Kid
"😂😂😂😂" -Lil Yachty
"😂" -2 Chainz
"Main reason I ain't bought one. I did for my artist that's it 😂😂" -Hitmaka
Meek Mill Gives Himself Deadline
A few days ago, MM went to his Instagram page to keep things a buck about his personal life. The 33-year-old acknowledged wanting to find a true ride or die ideally before turning 40.
"Im just tryna make somebody daughter fall in love b4 40 💎"
All Praises To His Baby Mama
In December 2020, Meek made a rare reference to his former flame. Meek appeared to reference his former girlfriend Milano Di Rouge for being a true one.
"My baby mama realer than some day 1s"