Grammy-winning rapper Lil Wayne is really a kid at heart. The hip-hop superstar has lit up social media with a priceless shot of a mini-me looking spot-on like himself.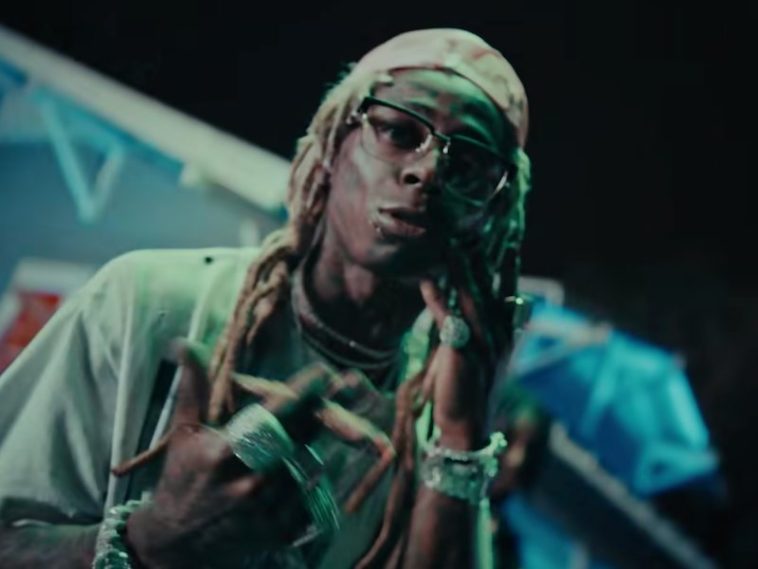 99 Views
Comments Off on Lil Wayne Has Found The Little Kid Inside Him – Literally
Lil Wayne Has Found The Little Kid Inside Him
Weezy F. Baby went to his Instagram page with a must-see shot. Fresh from dropping endless guest featured songs, Wayne slows down and hints at being in a mode nothing shy of energized as suggested from the snapshot.
"Mode"
Lil Wayne Leads Return Of Summer Festivals
Wayne is signifying the return of big summer festivals for hip-hop fans. The hip-hop icon is set to reopen L.A.'s Memorial Coliseum after the COVID-19 pandemic with his UPROAR music festival, and tickets are officially available. Wayne's UPROAR Hip-Hop Festival is described as an immersive and interactive experience with music, arts, and nightlife activities.
UPROAR Hip-Hop Festival also marks a grand opening of the nearly century-old LA Coliseum, which has been named a historic landmark, after a multi-million dollar renovation. The Festival will take place within The Torch, the general admission venue located in the iconic Peristyle plaza entrance.
Lil Wayne + DJ Khaled Return As Kids
In May 2021, in a heartfelt "THANKFUL" music video, We The Best CEO DJ Khaled decided to put the focus on life-changing moments in his, Wayne and singer Jeremih's lives. From Wayne discovering a gun to Khaled putting his life into music-making and Jeremih recalling his Chicago come-up, the video is packed with emotion.
Lil Wayne Forgot His Own Lyrics
In early April 2021, in a viral clip, the hip-hop legend received his own "Lollipop" remix (which also featured Kanye West) lyrics read back to him. Wayne was shocked when he learned those were bars he rapped.
"Safe sex is great sex, better wear a latex/'Cause you don't want that late text, that 'I think I'm late' text."
"Oh! I said that? I don't know when I said that or why I said that"