NBA superstar James Harden is doing way more than pushing for a championship. The Brooklyn Nets guard is actually connected to rap duo Lil Baby and Lil Durk's Voice of the Heroes studio album.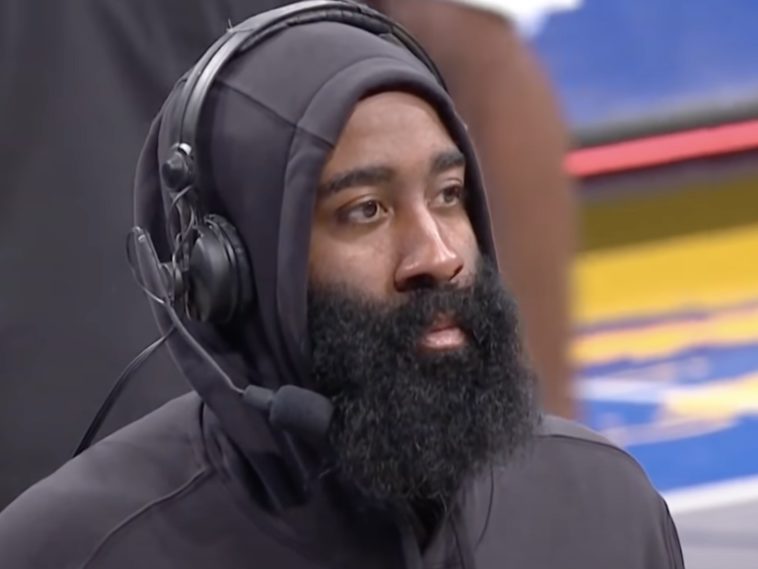 109 Views
Comments Off on NBA Star James Harden Attached To Lil Baby/Durk's Album
NBA Star James Harden Attached To Voice of the Heroes
According to a press release, Big Game James played a massive part in the album's actual creation. A portion of the LP actually came together in Harden's recording studio.
NBA superstar James Harden is credited as an executive producer of The Voice Of The Heroes, as he was played a role in the inception of the project and Lil Baby spent considerable time in Harden's studio to record. Harden and Baby's friendship was largely made known by the now-infamous video of Harden's generous "honey bun" gift at Lil Baby's birthday celebration in December. Harden also previewed snippets of the album on Instagram earlier this week, giving fans another taste of what the album had in store. 
Lil Baby + Lil Durk's Album Features
Both Baby and Lil Durk went to their social media channels to get fans super hyped for the LP. The album comes packed with nearly 20 songs and major guest spots.
"Pre Save Now 🔥🔥🔥🔥 @lilbaby @lildurk 6-4-21 We Setting The World On Fire 🔥🔥🔥🔥 @travisscott @rodwave @meekmill @thuggerthugger1"
Lil Baby Reveals 'The Voice Of The Heroes' Artwork
Hours prior, Baby hit up Instagram with a snapshot of the new LP artwork. The cover is filled with messages from bullets and prescription drugs on the ground behind them to a police camera flashing as they walk toward their respective cities.
"Save the date 6/4/21 go preorder the album now … ain't nobody safe 🔥🔥"
James Harden Drops $300K On Lil Baby's B-Day Gift
In December 20202, James Harden – former Houston Rockets star – knew how to make a friend feel good. The NBA superstar helped Lil Baby celebrate his 26th birthday by gifting the Grammy nominee with a Prada swag bag valued at $300,000. Baby went to his Instagram page to geek out over the present.
"Don't Play With Him … How the f*** I get a bag full of honey buns with a honey bun an a Richard Millie!! Mannn @jharden13 brooooo wtf!! An I'm drunk." -Lil Baby's Instagram
Harden also went to his Instagram page to acknowledge LB's born day.
"Celebrated our Birthdays yesterday but at this point this really everyday for us. And people think we be showin off. 🤷🏾‍♂️"
"They ain't even kno that it was your b day too 🤯🤯 💙💙 1+3= big 4s" -Lil Baby