Atlanta hip-hop star Lil Baby has been snubbed for a few major awards. While he claims he doesn't care, the chart-topping MC was clearly proud of being honored recently by the Trap Music Museum as its "Trapper of the Year."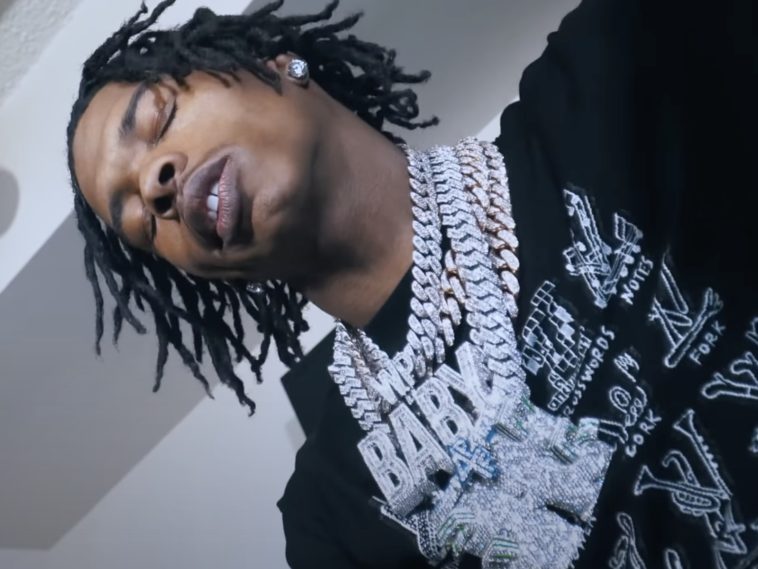 @sohh @sohhdotcom

169 Views
Comments Off on Lil Baby Crowned Trapper Of The Year
Lil Baby Gets His Flowers From Trap Music Museum
Ahead of this weekend's Grammy Awards, where he's nominated for two trophies and will perform live, Lil Baby was crowned "Trapper of the Year" for 2020 by the Trap Music Museum in ATL. He was given a championship ring and the museum created an exhibit for the hometown star.
Lil Baby – Trapper Of The Year!!
Lil Baby Explains Why He Kinda Sucks At Basketball
Unfortunately, Lil Baby isn't good at everything. He was totally out of place on the basketball court with fellow Southern rappers 2 Chainz, Quavo and Jack Harlow in their 2-on-2 showdown during NBA All-Star Weekend.
"Been put that down basketball to go see what the field like"
Lil Baby + 2 Chainz Take An L Against Quavo + Jack Harlow
2 Chainz, the biggest (6-foot-5) and most experienced athlete (he played college hoops) in the 2-on-2 game, looked like LeBron James trying to carry a subpar squad in his early Cleveland days. He couldn't do it all, and Quavo and Jack Harlow did their thing in victory.
Quavo & Jack Harlow vs. Lil Baby & 2 Chainz
Lil Baby Set To Perform At Grammy Awards
Moving on to what he's good at, Lil Baby will be one of the featured performers at the upcoming Grammy Awards show. He'll be joined by hip-hop stars like Cardi B, DaBaby, Megan Thee Stallion and Roddy Ricch.
The Recording Academy announced the full lineup for the 2021 GRAMMY Awards show, officially known as the 63rd GRAMMY Awards. Performers include Bad Bunny, Black Pumas, Cardi B, BTS, Brandi Carlile, DaBaby, Doja Cat, Billie Eilish, Mickey Guyton, Haim, Brittany Howard, Miranda Lambert, Lil Baby, Dua Lipa, Chris Martin, John Mayer, Megan Thee Stallion, Maren Morris, Post Malone, Roddy Ricch, Harry Styles, and Taylor Swift. Artists will be coming together, while still safely apart, to play music for each other as a community and celebrate the music that unites us all. (Grammy)