R&B star Chloe Bailey put a twist on Yung Bleu's 2020 hit single "You're Mines Still," dropping a snippet on social media of her version called "You're Not Mine Still." That drew a response from Bleu, who now wants to get on a track with the Grammy-nominated songstress.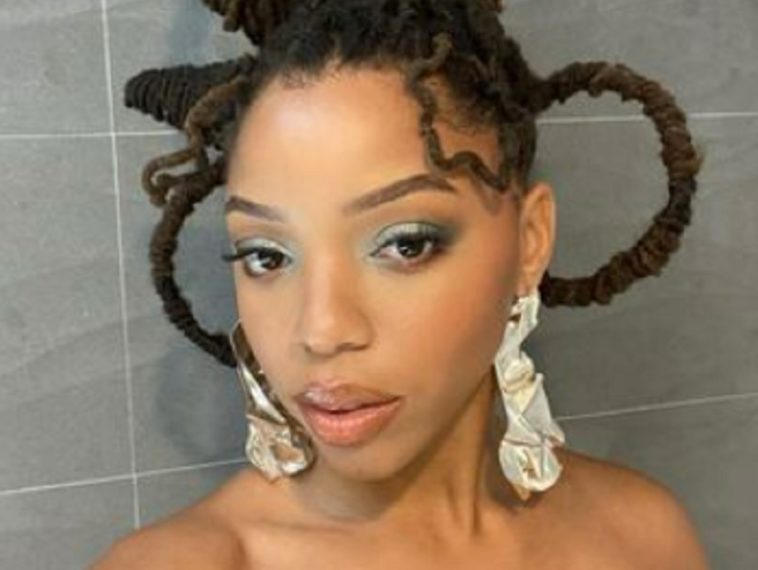 @sohh @sohhdotcom

149 Views
Comments Off on Chloe Bailey's 'You're Not Mine Still' Has Yung Bleu's Attention
Yung Bleu Wants To Make Music With Chloe Bailey
Yung Bleu landed a feature from Drake last year for the "You're Mines Still" remix, which turned into his breakout song. If Chloe Bailey was enough of a fan of that song to make her own version, she could wind up helping the Alabama crooner score another big hit.
"Ok let's do a song now"
Bleu Credits Drake With Making Him Millions
Yung Bleu revealed on Twitter that his collaboration with Drake earned him millions of dollars since its Oct. 2020 release. He later deleted the tweet after some people used it to criticize him for riding Drake's coattails.
"Ain gone lie that drake feature hits different I done made like a couple million in like 3 months. It usually take me a year to stack a million"
NBA Star Brought Drake + Yung Bleu Together
The "You're Mines Still" remix wouldn't have happened if not for NBA veteran DeMarcus Cousins. The four-time NBA All-Star is an Alabama native who is tight with Yung Bleu, and he played his college ball at Kentucky, where he met Drake (a big UK fan). Cousins got Bleu and Drake to connect and suggested they do a song together.
Bleu Calls Out Tory Lanez For Remixing His Remix
Drake's fellow Canadian rapper, Tory Lanez, has some shade coming his way. Yung Bleu recently called him out after TL remixed Bleu's "You're Mines Still." He let it be known he was upset Lanez didn't "show love" by tagging him or reaching out about the song.
"Remixes cool but show love ! Y'all n*ggas weird ! @torylanez I reached out to u on some let's work sh*t. U never responded that's cool ! Never gone get mad at that ! but u wanna remix my song and dnt even acknowledge a young n*gga tryna come up. U rap n*ggas be on some hoe sh*t. Ain't no more biting my tongue with you n*ggas ! If u liked my song enough to remix it at least @ a n*gga coming up In the same lane. Show love ! N*ggas be acting scary ima come direct ain fenna subtweet sh*t."
"I hope it ain't take you long to record that song. I hope you ain't spent no lotta money, twelve hours in the studio recording that song. 'Cause as soon as you upload that b*tch on YouTube, that b*tch finna come straight down. So, go get ya money back, go get ya refund, go get a receipt. You didn't tag me, you didn't show love. That sh*t comin' down." – Yung Bleu in a video