Reality TV star Kim Kardashian isn't holding back. The popular entertainer and soon-to-be former wife of rap star Kanye West has come forward to speak on the suffering she experienced during her pregnancy with daughter North West.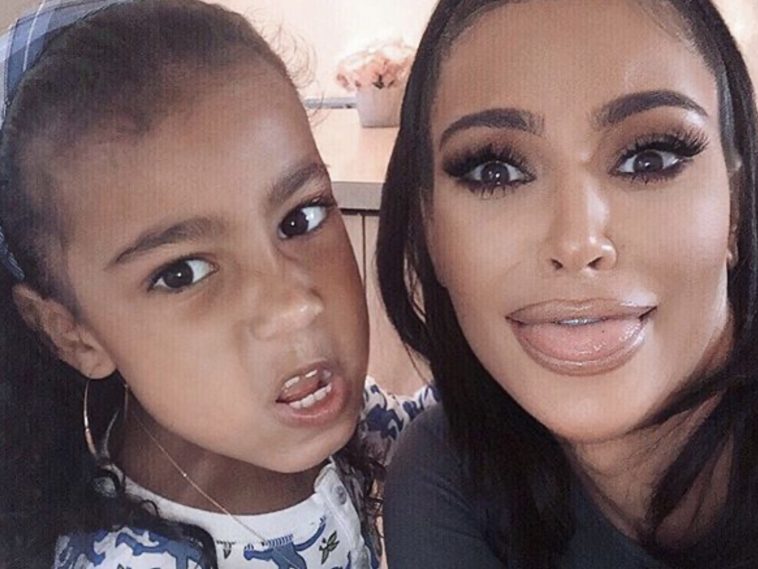 @sohh @sohhdotcom

99 Views
Comments Off on Kim Kardashian Shares Painful Truth About First Pregnancy
Kim Kardashian Shares Painful Flashback
Kim went to her Instagram Story to dish out all types of memories. KKW referenced the recent New York Times documentary on pop icon Britney Spears and compared her own pregnancy to the struggles revealed on the screen.
"So I finally watched the Britney Spears documentary this week and it made me feel a lot of empathy for her. The way the media played a big role in her life the way it did can be very traumatizing and it can really break even the strongest person. No matter how public someone's life may seem, no one deserves to be treated with such cruelty or judgement for entertainment. Looking back at my own experiences, I remember a time when I felt this way."
Kardashian specifically talked about the experience of carrying her first child.
"When I was pregnant with North I was suffering from preeclampsia, which made me swell uncontrollably. I gained 60 lbs and delivered almost 6 weeks early and I cried every single day over what was happening to my body mainly from the pressures of being constantly compared to what society considered a healthy pregnant person should look like – as well as being compared to Shamu the Whale by the media. Lookin at all of the photos of myself online and in magazines made me so insecure and I had this fear of wondering if I would every get my pre baby body back. I was shamed on a weekly basis with cover stories that made my insecurities so painful I couldn't leave the house for months after. It really broke me."
Kim Kardashian Becomes A New Pet Owner
This week, Kim Kardashian went to her Instagram page with an adorable shot of North West. In the pic, KK revealed the family had taken in a pet lizard.
"Meet the newest member of our family…Speed. I really wasn't planning on liking Speed the way I do but she grew on me! Speed was really my BFF Allison's and we babysat for a week and she never left and it's been months! Speed got a makeover with custom Skims Cozy and even the Lil Uzi jewel (Speed actually got the jewel a few months back; North always knows what's up!). North and her bearded dragon go everywhere together it's kinda cute!"
Kim Is Living Her Best Life Without Kanye
Entertainment and fashion mogul Kim Kardashian is doing just fine after filing for divorce from rap icon Kanye West. The mother of four was spotted on a girls night out with a crew that included her sister, Kourtney, and her friend, actress La La Anthony. Fans were quick to notice that Kim Kardashian was not wearing her wedding ring.
The patrons at Matsuhisa must have been green with envy when a ring-less Kim Kardashian strutted through on her first night out as a single lady!
Kanye Thinks Presidential Run May Have Cost Him His Marriage
Kanye is mulling over everything that happened. Following the publicized divorce filing from reality TV star Kim Kardashian, reports claim he's revisiting everything that went down and texting his way through things.
"He's in that place of 'if only,'" says the source. "'If only I had done this, if only I hadn't done that.' He's processing things." "He thinks that the Presidential run was the straw that broke the camel's back," the source adds. "Before that, there was hope. After that, none. It cost him his marriage." (PEOPLE)