G.O.O.D Music's Big Sean is coming through in a big way to remember the life of Nipsey Hussle. The hip-hop veteran has blessed the world with his "Deep Reverence" music video featuring the late West Coast music icon.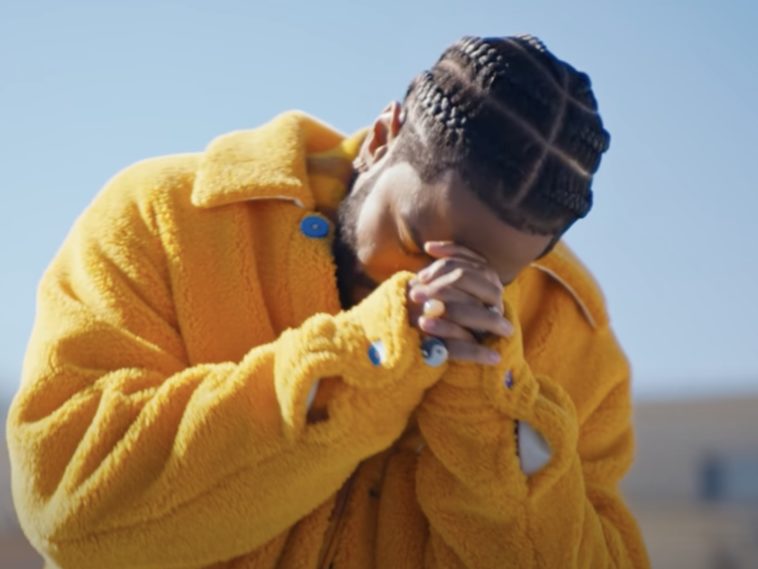 @sohh @sohhdotcom

119 Views
Comments Off on Big Sean Reveals How Emotional 'Deep Reverence' Video Is
Big Sean Reveals How Emotional 'Deep Reverence' Video Is
Sean Don hit the go button on the must-see clip heading into the weekend. Along with tributes to Hussle throughout the video, Nipsey's longtime friend and fellow rap star Snoop Dogg is featured driving Sean around in the clip.
Sean also issued a full statement on the visual and explained just how much the song means to him.
"DEEP REVERENCE FT NIPSEY HUSSLE (VIDEO) OUT NOW!!! This one of the most uncomfortable, honest songs I ever did. I said things on here I thought I'd never say publicly, but realized that u gotta live and own all your truths, cause u can't always count on that opportunity to be there. To one of the realest, most solid humans ever made @nipseyhussle ! Thank you bro! You still blessing all of us! It's deeper than 4Life it's 4ever 🙏🏾💙🏁 DEEP REVERENCE VIDEO OUT NOW! Dir by @directedbysergio"
Big Sean Opens Up About Mental Health
In a recent interview, Big Sean admitted he neglected his mental health because he didn't want to slow his career down and it almost resulted in tragedy. The talented artist considered suicide in his lowest moments.
"I was sure contemplating suicide a lot of times, you know, having guns in my hands and just really feeling it for real … even planning it out to the point where like, 'Hey, if I do kill myself at least my family will get this amount of money. Because I just was stressed out and not happy. I realized that I need to stop everything I'm doing and figure this out or I'ma self-destruct." ("One Question, One Mike")
B.I Shows Off Before + After Muscle Pics
Sean is out here flexing on 'em – literally. Jhene Aiko's boyfriend recently blessed social media with some looks at just how much he's put an emphasis on positive weight gain in the muscles department.
"Had to start catching up to my potential… Last pic a reminder to myself to keep this sh*t up 💪🏾😂" -Big Sean
"Gains💪🏿" -Lil Yachty
"😤😤😤💪💪" -Bryson Tiller
Big Sean & YG Coming 2 America Collab
The fire pics came following Big Sean blessing the world with new music. The rap heavyweight teamed up with West Coast hip-hop star YG for their new "Go Big" single from the Coming 2 America film's soundtrack.