G.O.O.D Music's Big Sean and Skai Jackson are here for Lil Nas X leveling up. The hip-hop star and high-profile entertainer both went online to salute the "Old Town Road" hitmaker on buying his first home.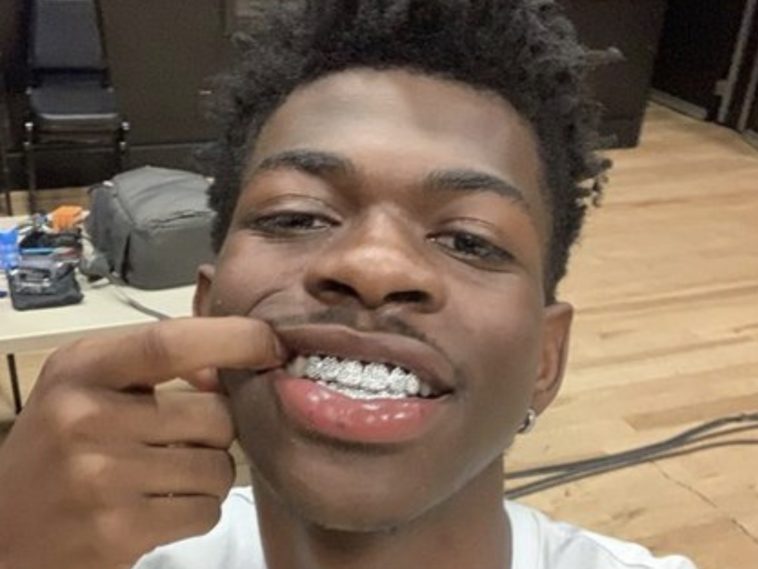 @sohh @sohhdotcom

189 Views
Comments Off on Big Sean + Skai Jackson Salute Lil Nas X On His First Home
Big Sean + Skai Jackson Salute Lil Nas
Sean Don and Skai went to X's Instagram page to give Nas super props. Lil Nas initially shared the news of his first home purchase.
"bought my first house today 😢🤍"
"Congrats land owner! 👏🏾" -Big Sean
"I know that's right!!! ❤️" -Skai Jackson
Lil Nas shared a slew of inside looks at his crib. One pic even includes him holding onto his crib's keys.
Tekashi 6ix9ine Tries To Stop Rumors
Earlier in the week, rap troll Tekashi 6ix9ine went to his Instagram page and kept things 100 on Lil Nas rumors. Tek tried to prove he not only wasn't following X but showed he did not accept a message from the "Old Town Road" performer.
"Before this sh*t even start, we're going to nip this sh*t in the butt. This is my Instagram right here, 6ix9ine is my account. Boom. Boom. Boom. Look. Stop playing with me son."
Lil Nas X Reacts To Tekashi 6ix9ine Trolling
Initially, things heated up with Lil Nas X decided to react to trolling from Tekashi. In response to getting singled out with a homophobic joke, X shared a screenshot showing what appeared to be Tek being flirty with him in his Instagram direct messages.
It all began when Tekashi – real name Daniel Hernandez – left a comment on a news story shared on DJ Akademiks' Instagram page on Wednesday. The post revealed the headline of an article which stated: 'China makes Covid-19 anal swabs mandatory for foreigners.' Tekashi, 24, decided to leave a typically trolling comment as he wrote: 'Lil nas x has entered the chat [skull emoji]'. Lil Nas X chose to respond on another social media platform as he shared an equally trolling post on TikTok. Sharing a screenshot of Tekashi's comment, the 21-year-old then posted a screenshot of the rapper allegedly sliding into his DMs. The message read: 'Yo… Gonna be in yo city soon, what you doing?', alongside an upside-down smiling face emoji and a red love heart. (Metro)
Wendy Williams Wants Tekashi Off The 'Net
During a "Wendy Williams" show broadcast, the gossip queen spoke on 6ix9ine's baby mother Sara Molina recently stating her family is in danger as a result of Tek's viral trolling. WW went the extra mile by suggesting 6ix9ine should be restricted from all social media pages.
"He's just nothing but danger – they say they took him out [of jail] because of corona. He doesn't care about corona, he doesn't walk around with masks. He's been out and about and we see the pictures all the time, fighting with Meek Mill. … The judge needs to ban him from social media. Every single platform. Every single one. But then all he would do is open it up as 'I'm Tekashi's number one fan.'"