Nobody really cares if Toronto rap boss Drake has a ghostwriter or two. Radio veteran and songwriter Gillie Da Kid, also known as Gillie Da King, recently spoke out about the process behind great lyrics, and spoke on why it doesn't matter if an artist gets some help.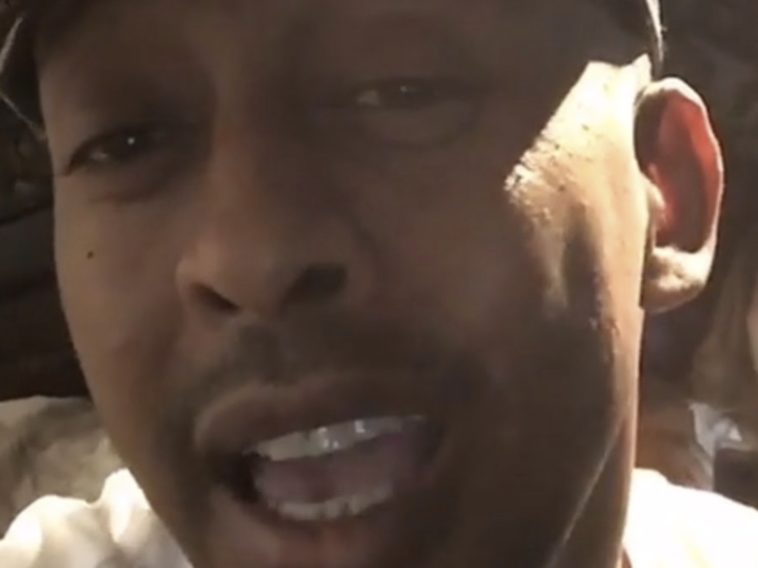 149 Views
Comments Off on Gillie Da Kid Defends Drake Not Writing His Own Songs
Gillie Da Kid Has Some Thoughts On Ghostwriting
He maintained that very few great songs were written by just a single artist. Gillie Da Kid defended Drake and let it be known it didn't really matter, as long as the final product turns out dope.
"Let me just tell you something. Music is about going into the studio, having fun, expressing yourself. Sometimes it's one person in there, sometimes it's three persons in there, sometimes it's five people in there. It's all about cooking up the best. … Beyoncé don't write all her music. Rihanna don't write all her music. Taylor Swift don't write all her music. Guess who don't care that Drake ain't write that music? The woman that's going to suck his d**k at the end of the night. She ain't sucking Quentin Miller's d*ck. They don't care about Quentin Miller."
Soulja Boy Reacts To Drake + Bow Wow Bond
When the hip-hop megastar recently gave rap veteran Bow Wow credit for paving the way for his success, it was only a matter of time before Soulja Boy would chime in, wanting respect put on his name. Drake said to Bow Wow, "If it wasn't for you, it wouldn't be me." It automatically drew memories of Soulja Boy's famous interview with The Breakfast Club ("Draaaaake? Drake?") when he claimed Drake stole his flow and built his career off Soulja. The "Crank That" hitmaker couldn't hold back about Drake giving Bow Wow some shine.
"That n*gga drake is hilarious. Dude stole my whole bar then thanked bow wow"
A few years ago, Soulja Boy went viral for calling out Drake. SB wanted credit for teaching Drizzy everything he knew.
"He copied my whole f*cking flow! Word for word! Bar for bar! Don't act like I didn't make Drake, n*gga. Don't do that! I will son n*ggas in a heartbeat!"
Drake Hooks Up W/ Bow Wow To Celebrate Historic Achievement
OVO Sound boss Drake knows there's only one way to celebrate making a historic splash on the Billboard Hot 100. He shocked social media by linking up with Bow Wow and letting him know just how special he is.
"I didn't know how else to bring in 1-2-3, I had to link up with Wizzo. Come on man! I want to thank-you, man! 1-2-3. Linked up with Wizzo, man."
Drake didn't stop there, he shared another clip of himself solo and being honest about Bow Wow paving the way.
"I had to link with Wizzo, so everybody wants to have drinks and everybody wants to celebrate and turn up. You know? I just had to see Wizzo. If it wasn't for you, it wouldn't be me so that's why I'm gonna, you know the rest. It's why I'm gonna rock with ya, forever more. Appreciate you."
Hip-Hop Salutes Insane Chart Flex
Initially, the 6 God went to his Instagram page with a snapshot of his presence on the Billboard Hot 100 chart – ultimately occupying the Top 3 spots. Drake's "What's Next," "Wants And Needs" and "Lemon Pepper Freestyle" make up the top of the list.
"SPLASHY"
In the comments section, the biggest names in the rap game saluted Drizzy.
"The 1 the 2 AND THE 3!" -Swae Lee
"U different" -Big Sean
"Congrats @champagnepapi 🔥" -Rick Ross
"💨💨💨💨" -YG
"❤️" -Pooh Shiesty
"3 Peat" -Fabolous