Controversial rapper Soulja Boy could be in major trouble. The platinum-selling artist is being sued by an ex-girlfriend who claims he physically abused her and caused her to suffer a miscarriage.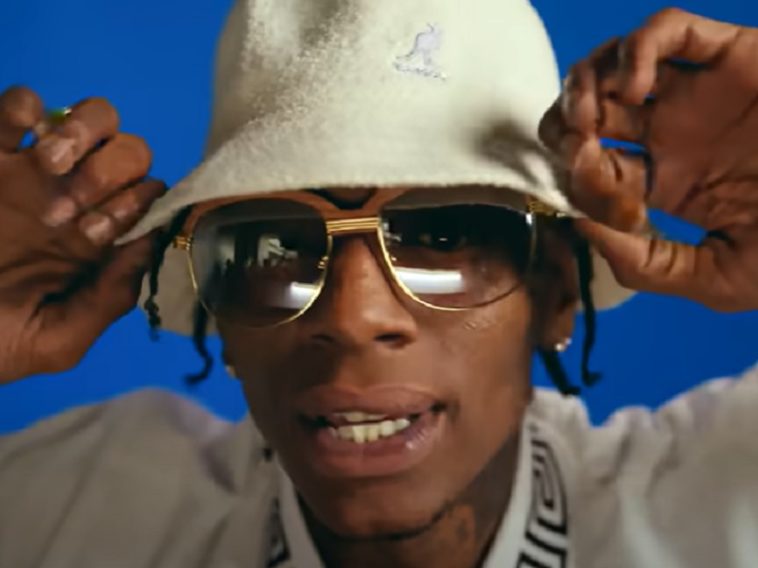 109 Views
Comments Off on Soulja Boy Caught In Horrific Domestic Violence Lawsuit
Anonymous Ex-GF Sues Soulja Boy Over Abuse
"Crank That" hitmaker Soulja Boy is facing a lawsuit from an ex-girlfriend whose identity is being protected. The woman accuses the rapper of domestic violence during their relationship, including an incident in which he punched and kicked her repeatedly while she was pregnant. She claims she has a miscarriage due to the abuse.
In docs, obtained by TMZ, the woman claims, while pregnant with his child in 2015, he became irate and violent after a simple convo and began to punch her in the face and the chest until she could no longer stand on her feet.
Soulja Boy Blames Karma For Famous Dex's Troubles
Soulja is calling Famous Dex out. In light of the Chicago native's recent struggles, Soulja took to social media with some harsh words.
"Karma, bruh. You know what I'm saying? You can't do sh*t like that, bruh. N*gga help you and help you get on. You can't do sh*t like that, bruh. You know what I'm sayin'?"
Soulja Boy also recalled a time when Famous Dex told him he was going to sign to SB's S.O.D. Money Gang Entertainment label.
"If you come from the hood and a n*gga fly you to L.A. and you sleepin' on they couch and a n*gga givin' you free songs and a n*gga put you in they videos and you say that 'I'mma sign to your label, I'mma be SOD Money Gang, I'mma be SOD.' Then you turn around and go sign with another person behind that person back and just do a whole bunch of snake sh*t. You gon' go out sad. You can't do sh*t like that. You might get away temporarily for a couple months, a year or something you might be poppin' or somethin'. But after that, it's gon' be over with. 'Cause guess what? All the fans seen what you did, you see what I'm sayin'?"
Reflecting On Everything He's Earned Since 2019 Arrest
Two years after the hip-hop star's arrest for a probation violation, the "Kiss Me Thru The Phone" artist went to social media to celebrate how far he's come.
"I got arrested April 11, 2019 while having the 'biggest comeback'. I will never forget that day. Today is April 11, 2021 and 'the biggest comeback' continues but on a way better path with focus and no negative energy around me. I'm completely bossed up to a whole new level. God had my back the whole time and I'm thankful. Today I relax and celebrate and look how far I came since I been home."
SB was originally arrested in 2019 for having ammunition in his house, as well as failing to do community service.
Soulja walked into an L.A. courtroom Thursday for his hearing, but was taken into custody at the end. The judge said the rapper had failed to do his court-ordered community service … and even conspired to falsify evidence that he had completed it. But, the big no-no came during a raid at Soulja's Agoura Hills home in February. TMZ broke the story … police went to his house to investigate a claim by one of his ex-girlfriends that Soulja had tied her up and held her captive in his garage. (TMZ)
Tory Lanez + Soulja Boy Tensions End
Canadian rap crooner Tory Lanez and Soulja Boy don't have to worry about grabbing boxing gloves or penning their best battle records. Instead, the hip-hop pair have simmered down tensions after appearing to brew a recent short-lived dispute.
Big Drako went to his Twitter page a few days ago to let the world know he no longer had any issues with TL. SB credited a quick conversation with the Toronto native for making things right.
"Just got off the phone wit @torylanez y'all chill we good on gang. Misunderstanding."