West Coast rapper Game is letting everyone know he's ready to get off the market. The hip-hop star has social media's attention after appearing to shoot his shot at R&B singer LeToya Luckett.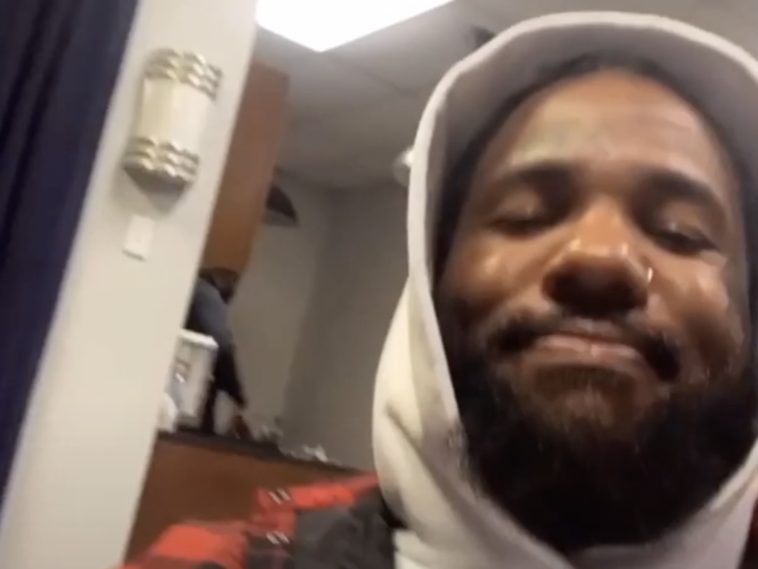 @sohh @sohhdotcom

119 Views
Comments Off on Game Caught Now Thirsting For LeToya Luckett
Game Caught Now Thirsting For LeToya
A screenshot has gone viral revealing Game sneaking into Luckett's Verzuz battle cameo segment during singer D'Angelo's publicized live event. Instead of hyping up the face-off, the former G-Unit member completely showed off his feelings for LL.
"Meanwhile…#TheGame was in the #Verzuz comments trying to see what's poppin' with #LeToyaLuckett!!"
It's worth noting Luckett and her husband Tommicus Walker recently announced divorce plans.
Game Thirsts For Tokyo Vanity
A few days ago, the Los Angeles native went viral courtesy of his Instagram fingers. A screenshot surfaced of Game getting low-key freaky over Southern rap artist Tokyo Vanity's jaw-dropping before/after weight pics.
"Boyyyyy….. ahhhh wear dat ahh out" -Game
"@losangelesconfidential gone on!" -Tokyo Vanity
Tokyo Vanity Shaking The Weight
Vanity also addressed people speaking on Game feeling her beauty. She issued a statement talking about folks hating on the widespread hype.
"Y'all so worried about who attracted to me, worry about telling y'all girl what you really attracted to 🤗"
Over the past few days, Tokyo has shared shots of herself looking like she's getting her body right for 2021. She recently credited a waist unit for helping her physique look slimmer.
"Live in the flesh w/ me @whatwaistofficial sauna suit !"
Game Crowns Himself King Of The West
The Los Angele native recently hit up his Twitter page to make a massive proclamation. Game said he had the entire 2005 to 2015 on lock following his debut LP, The Documentary, and wanted proper respect placed on his name.
"I held the west down for 10 years dolo when I dropped."