R&B superstar D'Angelo is back and better than ever. The veteran crooner delivered in a big way last night (February 27) with an eye-opening live VERZUZ event live from New York City's iconic Apollo Theater.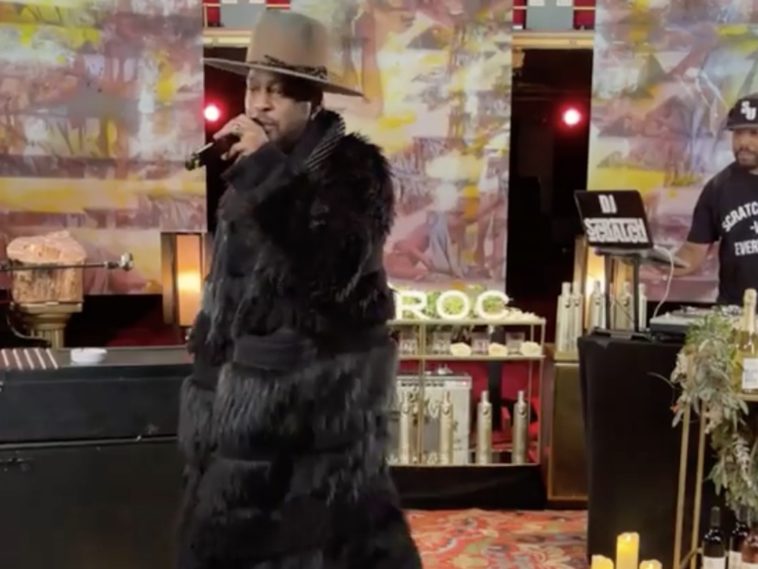 @sohh @sohhdotcom

129 Views
Comments Off on D'Angelo Makes Epic VERZUZ Comeback W/ Big Surprises
D'Angelo Makes Epic VERZUZ Takeover
Accompanied by producer DJ Scratch, the singer brought out all types of vintage vibes as a solo performer instead of going face-to-face with any same-level opponents. Angelo's anthems went from recent tunes all the way back to the 90's.
D'Angelo's set broke from the typical VERZUZ format: its events have so far been one-on-one battles with occasional surprise guests, like Dionne Warwick dropping in on Gladys Knight and Patti LaBelle last year. Noting the change of style, he opened with new material joined by trumpeter Keyon Harrold before covering Smokey Robinson's "Cruisin'." Method Man and Redman came out for "Left & Right" before Method Man took the lead for "Break Ups 2 Make Ups." After working through a few tracks from 2014's Black Messiah, D'Angelo noted that he'd gotten his professional start after winning an amateur night competition at the Apollo as a teenager. (Pitchfork)
Take a full look at every song played during the epic VERZUZ takeover.
Swizz Beatz Speaks On D'Angelo VERZUZ
Following the hard-hitting event, VERZUZ creators Swizz Beatz and Timbaland reflected on the greatness they put together. They also spoke on D'Angelo's flawless appearance and energy.
"Recap plus Bigggggggg announcement 🎉🎉🎉🎉🎉🎉🎉🎉🎉🎉🎉🎉🎉🎉🎉 VERZUZ @thedangelo recap"
D'Angelo To Take Part In Verzuz Battle
In mid-February, the VERZUZ team announced the huge D'Angelo event. However, very little details were revealed about who all would join him.
Happy Valentine's Day, loved ones. Our gift to you. ❤️ Live from the @ApolloTheater in Harlem. Who you think is pullin' up to take on the King on February 27th? Sure to be a legendary night!
LL Cool J Wants Drake Or JAY-Z For A Verzuz
According to New York rap veteran Fat Joe, the legendary LL Cool J has some big-name competitors in mind if he were to do a Verzuz. Joe said he couldn't battle LL himself, since that's his rap idol.
"LL wants JAY-Z or Drake. That's who LL Cool J allegedly wants. You asked me, so I don't want to start any new beefs."