Atlanta rapper Gucci Mane is recognizing a major milestone in his relationship. The hip-hop icon celebrated four years with hip-hop model Keyshia Ka'oir today and he's sharing the sweet moment with his followers on social media.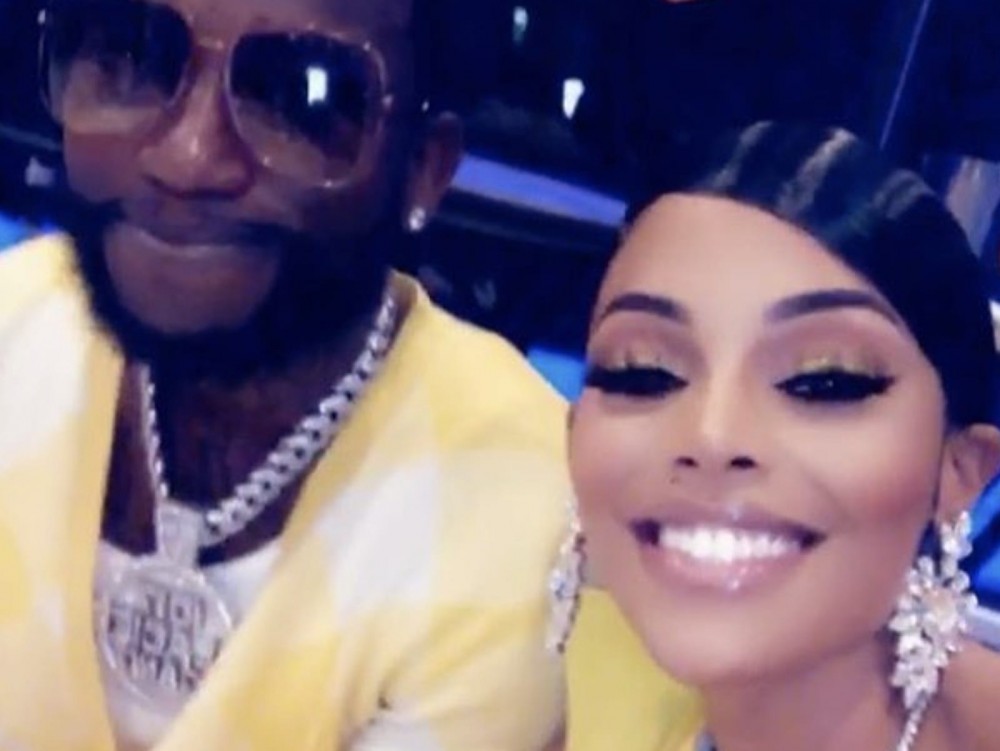 109 Views
Comments Off on Gucci Mane celebrates 4 amazing years w/ Keyshia Ka'oir
Gucci Mane Celebrates 4 Years W/ Keyshia
Gucci posted a batch of photos of him and his wife wearing matching pink formal attire at an unnamed social function. Mane included a touching message in his Instagram post directed at his wife. In the message, he confesses that marrying Keyshia was the best decision he's ever made.
In the comment section of the post, their son Ice Davis makes a surprise appearance and "leaves a comment" through his own Instagram account.
"Happy 4th Anniversary to my beautiful wife MrsDavis I love you. I really got the best wife in the world and even though our wedding was 10/17/17 we really got married 4 years ago today and that was the best decision I ever made. Thank you for staying by my side when I was in prison, thanks for being someone I can trust and thank you for my son Ice 🧊. I adore you and I'll never take you for granted. Love always Gucci."
"My mom & dad ❤️🤗" -Ice Davis
Gucci Mane Glows Marriage Goals
In April 2021, Guwop went to Instagram with a slideshow of more lovey-dovey pics hanging out alongside KK. In the pics, they're both showing off major love for one another, however, it's Ka'oir's beauty and noticeably green hair which steals the marriage goals moment.
"I got the finest wife @keyshiakaoir ❤️🥶"
KK made sure to remind her millions of fans about their marriage goals, too. Ka'oir shared a batch of pics of themselves together from paradise.
"B*tch I'm Rich Plus I'm Super Litttttty🤑"
Gucci Mane's Fit Goals Outshined
Recently, Guwop's ride or die went to her Instagram page with a batch of her very own flashy pics of the couple. The shots showed Gucci draped in luxury gear but Ka'oir's iced and fit completely outshined Mane.
"Guwop's b*tch she's a masterpiece✨#1017"
Gucci even went to his Instagram page to acknowledge KK's flexing is on his level.
"When it comes to Stuntin I met my match @keyshiakaoir 💎🧊 #IceParents"
Keyshia Ka'oir's See-Through Dress
In March 2021, KK went online with some fire pics of herself donning the eye-opening fit. While one-shot featured her with hubby, the other showed KK posting with City Girls' Yung Miami.
"2 bad gyal link up!! Keyshiaaa & Careshaaa !!! @yungmiami305"
Gucci made sure to celebrate his fashion and marriage goals with KK by posting up pics alongside her.
"Every time we step out it's Epic 🥶🥶"