Hip-hop legend Diddy is on a mission to empower Black business owners. The famous producer has launched a platform called "Shop Circulate" to exclusively showcase entrepreneurs and brands.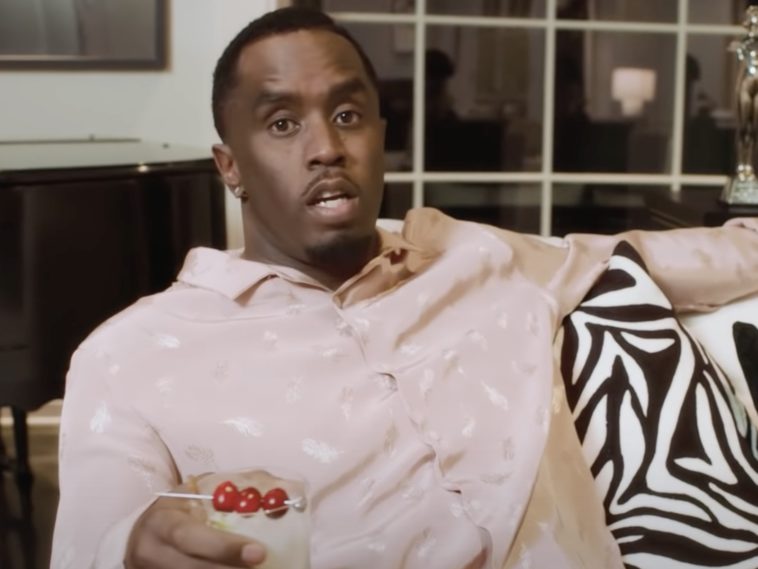 129 Views
Comments Off on Diddy Delivers In A Big Way For Black Entrepreneurs
Diddy Gives Black Entrepreneurs A Platform
Puff Daddy has partnered with Salesforce, a major CRM (customer relationship management) platform to establish Shop Circulate. According to a press release, the platform is meant to help entrepreneurs reach a global audience and will feature the world's best Black-owned businesses for consumers to enjoy.
Combs Enterprises and Salesforce have teamed up to create SHOP CIRCULATE, a curated digital marketplace that allows consumers to discover and buy products exclusively created and sold by Black entrepreneurs. SHOP CIRCULATE provides Black businesses with a platform to reach global audiences and empowers consumers to shop the world's best Black-owned brands. This innovative new platform will be designed and built by Deloitte Digital, a leading Experience Consultancy and global strategic partner for Salesforce, and powered by Marketplacer's best-in-class online marketplace technology. (Comb Entreprises)
Diddy Exposes Corporate America
In early April 2021, the Bad Boy Records CEO wrote an open letter to corporate America titled, "If You Love Us, Pay Us." The five-time BET Award winner accused corporations of exploiting Black culture and excluding Black businesses from reaping the benefits.
Diddy specifically called out General Motors, with whom he has a business relationship, for a "historic refusal to fairly invest in Black-owned media."
"In 2019, brands spent $239 billion on advertising. Less than 1% of that was invested in Black-owned media companies. Out of the roughly $3 billion General Motors spent on advertising, we estimate only $10 million was invested in Black-owned media. Only $10 million out of $3 billion! Like the rest of Corporate America, General Motors is telling us to sit down, shut up and be happy with what we get."
Diddy Demands Radical Change
The letter concluded with Puffy demanding corporations reinvest in the same communities from which they profit. He wrote "radical change is the only option" to fix the inequity.
"If the Black community represents 15% of your revenue, Black-owned media should receive at least 15% of the advertising spend. The same way you understand the power of our dollars, we understand our power to take them away from any corporation that doesn't give us the economic inclusion we deserve. We are prepared to weaponize our dollars."
Launching A Black Political Party
During the 2020 presidential election season, Puffy announced plans on Twitter to create a new political party and political action committee for Black people. It would be made up of both Republican and Democratic elected officials.
"Things have got too serious. It would be irresponsible of me to have us hold our vote hostage. But it would also be irresponsible of me to let this moment go by and not make sure going forward we are doing what it takes to own our politics. … We need to get Biden in and hold him accountable. Trump has taken things too far. As Black people, we aren't even a topic of real discussion. We can no longer stand for doing the same thing over and over expecting different results. That's insanity! It's time we unify. … So, I'm launching one of the boldest things I've ever launched. I'm launching a Black political party with some young Black elected officials and activists. It's called @OurBlackParty , it doesn't matter if you are Republican or Democrat…"