New York rapper Jim Jones sounds big mad. The hip-hop veteran has come forward to single out Dr. Anthony Fauci following reports and claims he may have profited from the coronavirus pandemic.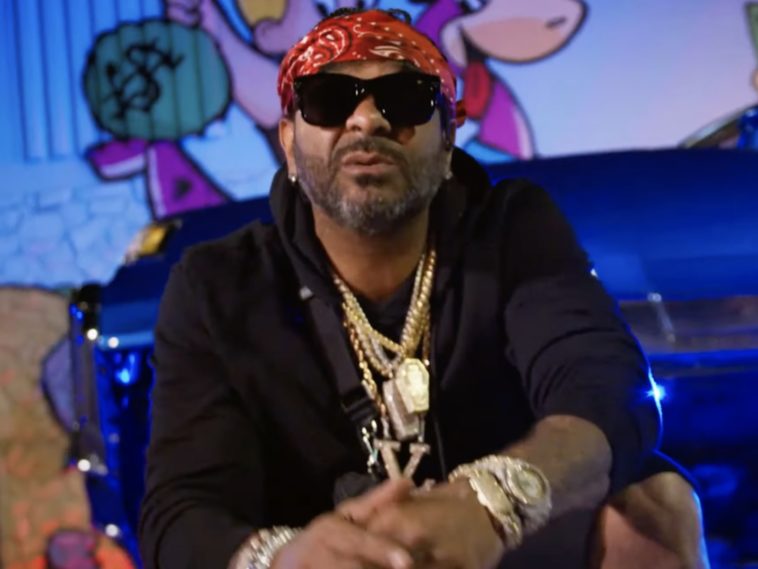 119 Views
Comments Off on Jim Jones Has Beef W/ Dr. Anthony Fauci: "Sh*t's A Joke"
Jim Jones Has Beef W/ Dr. Fauci
Jimmy went to his Instagram page and didn't hold back sharing his frustrations. Jones shared a snapshot suggesting Fauci's upcoming book didn't reach Amazon or Barnes & Noble over controversy connecting him to making bucks from COVID-19.
"Yal still gettin vaccinated just askin a question for a friend Heard th president wants to add 4 more years of high school lol Sh*t is all a joke #get ur money #provide for n protect ur family #take ur vitamins n sea moss #work out movement is medicine #take a physical once a year #mind ur f*ckin busines and live life"
According to reports, e-mails might prove the infectious disease expert didn't take the pandemic seriously and actually downplayed it days prior to the crisis shutting down the United States.
Among the emails obtained through public records requests and released on Tuesday by Buzzfeed is one to Fauci from the managing editor of ABC News' medical unit, sent one day after the CDC reported the first confirmed U.S. death from COVID-19. In the March 1, 2020 email the ABC editor asked whether Fauci agreed with what a source at the Department of Homeland Security told him: that epidemiology models showed that 98 million people could be infected with COVID-19 and the death toll could reach 500,000. (Daily Mail)
Lil' Kim's Pandemic Struggle
This week, Brooklyn rapper Lil' Kim revealed what personal issues she had to go through during the height of the pandemic. She specifically centered on coming up with haircare solutions on her own.
"One thing I've been focusing on during the pandemic is my wellness and I wanna take you on my journey with some #wellnesswednesday 💆🏽‍♀️ Keeping it healthy during the pandemic was hard when salons and stores were closed. One thing that happened during this lockdown to my hair is that it really made my hair dry so I had to resort to some DIY treatments to keep it healthy. These pics are my natural hair before and after. Tell me some of your hair diy tips! And yup, and that's my beautiful god mommy @terripelote always watching my back and praying all the demons away 😂"
Moneybagg Yo Didn't Want Pandemic To End
Southern rapper Moneybagg Yo is the type to look at things half full even when it comes to the pandemic. The hip-hop heavyweight recently caught heat after admitting he was fine with the COVID-19 crisis not ending anytime soon. Bagg hit up Twitter to acknowledge he made millions while millions of Americans lost jobs. However – he also used Twitter to apologize for his insensitive tweets.
The Weeknd Found Inspiration During Coronavirus
Recently, singer The Weeknd said he was more inspired than ever before during the pandemic. His reasoning included a variety of things, including the Black Lives Matter movement. Weeknd also spoke on what could be summed up as his 20's.
"I have been more inspired and creative during the pandemic than I might normally be while on the road… The pandemic, the Black Lives Matter movement, and the tensions of the election have mostly created a sense of gratitude for what I have and closeness with the people near me… I feel like I spent the last 10 years creating a sound and most of my career I've either been running away from it or duplicating it. After Hours was the perfect piece of art for me to show my tenure in the industry."