"Rockstar" rapper DaBaby and his daughter are switching roles today. The Ohio-born, North Carolina-bred artist posted an adorable clip of himself and his young daughter while getting tested for COVID-19.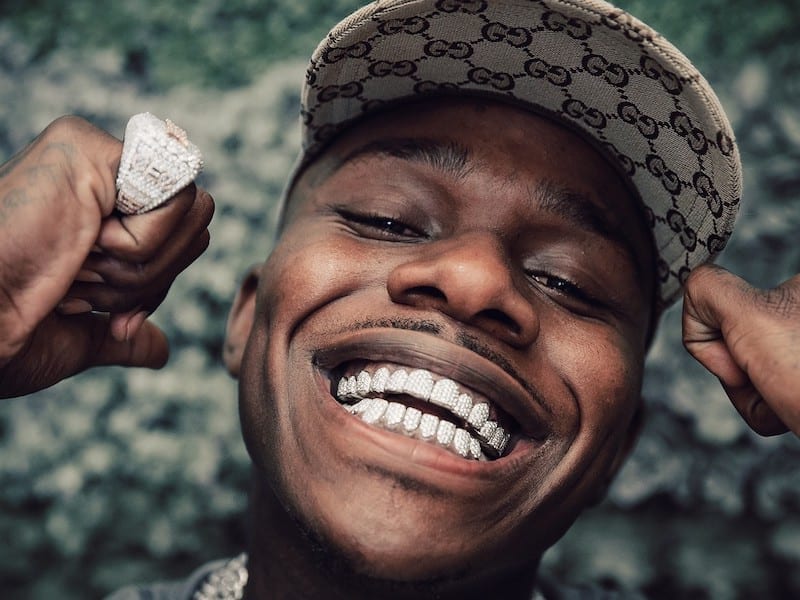 @sohh @sohhdotcom

189 Views
Comments Off on DaBaby Plays Role Reversal W/ His Adorable Daughter During COVID Test
DaBaby Holds Still For His Daughter
In the clip, a nurse is attempting to swab DaBaby's nose and having a bit of trouble. His daughter took it upon herself to hold his head and keep reminding him to "stay still" throughout the less-than-fun-looking experience. Fans gushed over the hilarious relationship DaBaby and his daughter had and on full display in the video, calling his daughter the mama and him the "DaBaby."
DaniLeigh Addresses DaBaby Breakup
Earlier in the week, R&B singer DaniLeigh went to Twitter to reflect on her messy breakup from DaBaby. DL said she couldn't wait for her name to be separated from the situation and vowed to grow from her relationship with the North Carolina rapper.
"Can't wait to be disconnected to that situation…. 🤍🤞🏽 in due time … 🙏🏽 we all human.. we all make mistakes when we in love and dumb.. but it's all about growing fr .. so I'll take my lessons and keep goin .. even with all the hate I receive it's fine… in due time 🙏🏽"
DaniLeigh's Post-Breakup Bedroom Pics
DaniLeigh didn't let a little heartbreak keep her head down. Instead, the curvy crooner recently came forward to bless fans with some steamy new bedroom pics of herself flexing pure beauty. DL went to her Instagram page and didn't hold back on blowing the Internet away. Leigh shared a batch of fresh shots of herself wearing pajama shorts with a tight-fitting top.
"Jus in case u need a new wallpaper 😴"
DaniLeigh Announces DaBaby Breakup
Earlier in February 2021, Dani went to her Instagram page to break the news to shocked fans. Without providing any context, Leigh informed the entire world she's no longer romantically linked to anyone.
"Officially single."
Coincidentally, the announcement comes after DaBaby went to his Instagram page to share a steamy clip of vixen India Love slaying his overnight "Masterpiece Challenge." Baby made things more cringe by offering to go out on a date by the best reenactment.
"This Tik Tok is a #Masterpiece 🔥 @indialove 🐐 Morning, Best re-enactment of this Tik Tok gets flown out for a date w/ Baby on Valentine's Day.❤️😂 #MASTERPIECECHALLENGE Choosing the winner Friday, February 12th. Starting now.. GO❗️"