Toronto rapper Tory Lanez has been doing all he can to maintain his innocence against charges that he shot hip-hop superstar Megan Thee Stallion. He'll only be able to say so much, however, as Tory lost in his bid to overturn a legal gag order.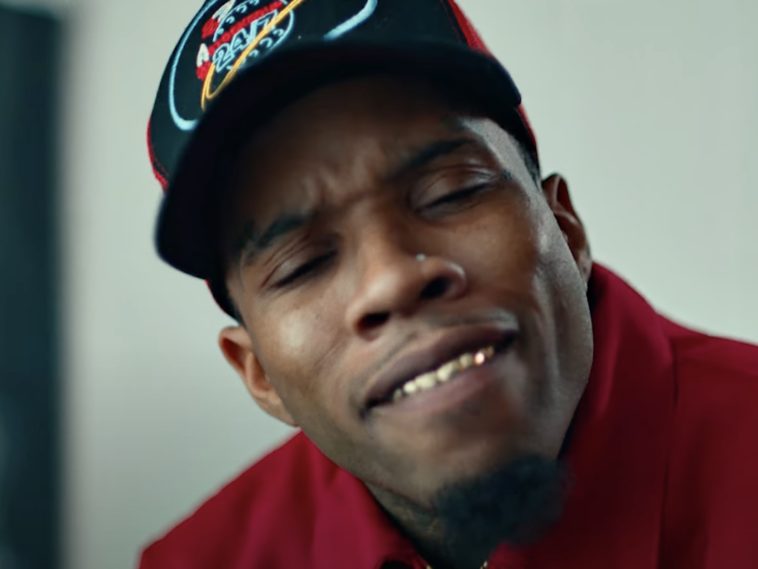 @sohh @sohhdotcom

109 Views
Comments Off on Tory Lanez Takes An L In Meg Thee Stallion Case Request
Tory Lanez Can't Comment About Meg Thee Stallion Shooting
While Tory Lanez awaits trial on charges related to the shooting that happened in July 2020, he and Megan Thee Stallion have traded blows on social media. Lanez's attorney argued that if his client can't speak publicly about the case, that Megan also shouldn't be allowed to; however, no such order has been applied to her.
"The judge ultimately determined that Lanez's protective order should remain in place and that Megan still does not have an order that silences her."
Tory Lanez's New Playboy Album Is Coming
Despite his legal troubles, Tory Lanez isn't slowing down professionally. He's announced plans to drop his Playboy album in the coming days.
"HERE IT IS !!!!!! THE COVER OF THE R&B CAPSULE …….. ENTITLED "PLAYBOY" … THIS WILL DROP …. MARCH 5TH ‼️‼️ PRESAVE LINK IN BIO TO ALL MY FANS … POST THIS ON YOUR PAGE OR PROFILE AND I WILL COMMENT ON YOUR POST …. ☔️😈☔️ ….. THIS PROJECT IS A MOVIE 🎥 🔥🍾👅🔥🎥 📸: @midjordan"
Tory Lanez's "Feels" Music Video
Last week, Tory dropped his "Feels" single and music video with R&B superstar Chris Brown. Both himself and Chris show off super powers. While Tory channels his inner Spider-Man, Chris magically flies while crooning to a woman during a performance.
""FEELS" MUSIC VIDEO OUT NOW!!! ME AND @chrisbrownofficial HAVE A BANGER 🔥🔥🔥🔥🔥ONE OF MY FAVORITE ONES TO DATE! ARE YALL READY FOR "PLAYBOY" CAPSULE??!! 😈😈🔥🔥LINK IN BIO ☔️☔️☔️🎥: @christhedirector @luckybastards_inc"
Tory Lanez Previews 'Feels' Chris Brown Song
A few days prior, TL went to his Instagram page with the ultimate teaser. Along with previewing a few bars from the record, Lanez said the record would drop ahead of the weekend.
"THIS IS MY NEW SINGLE !!!!!!!! TORY x @ChrisBrownOfficial …. #FEELS 🍾😈☔️🔥 ….. THIS FRIDAY !!! …… I MIGHT DROP THE VISUALS WITH THIS TOO ….. If I should drop the visuals COMMENT "🐐" Under THIS POST !!!! PRESAVE LINK IN BIO!!!!📸: @cmvisuals"