New York rapper Cardi B sees more than a successful producer in DJ Khaled. The hip-hop superstar has dished on what makes the hitmaker a must for working with following her last-minute addition to his Khaled Khaled album.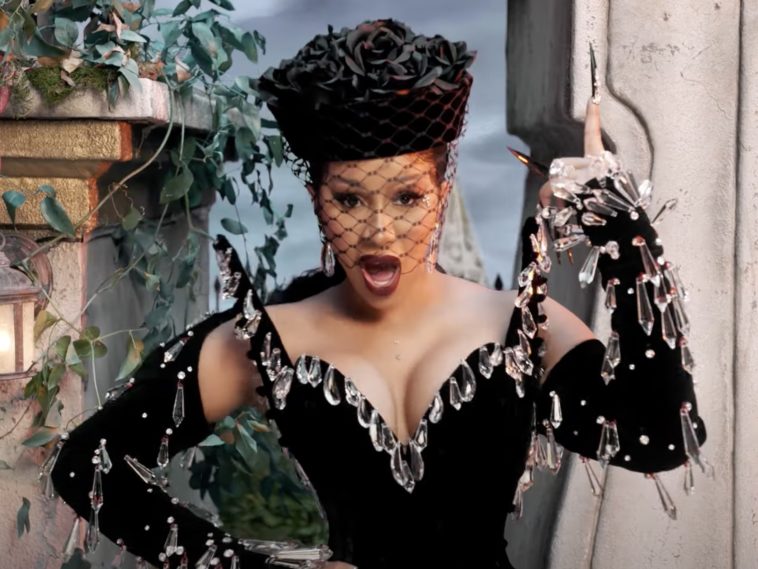 149 Views
Comments Off on Cardi B Reveals Why Everyone Really Loves DJ Khaled
Cardi B Reveals Why Everyone Loves DJ Khaled
Khaled went to his Instagram page to share a clip of Cardi geeking out over him. In the clip, she dished on how his hospitality and good nature ultimately has made him a favorite amongst peers.
"If people ever wonder why so many people f*ck with DJ Khaled, you can see how there's so many people on his album, because he's a really, really, really nice person. He's a nice person and when you meet him, he's the type of person that when you go to his house, he's going to serve you all types of foods. He's going to serve you all the types of foods. He's going to make sure you happy. He's the type of person that if you go to his house, he's probably going to let you sleep in his bed in the big bedroom."
Khaled made sure to show his love back to Cardi and reflected on her warm-hearted compliments.
"Thank you @iamcardib ! Thank you for your kind words 🤲🏽🌞 THANK YOU FOR BEING APRAT OF KHALED KHALED ALBUM , IM VERY VERY THANKFUL 🤲🏽🌞🔑 BIG PAPER IS A ANTHEM !!!!! BIG BIG ANTHEM 🔥🔥🔥🔥🔥🔥🔥😤!!! I WOULD LOVE TO SHOOT A VIDEO TO THIS ANTHEM THE WORLD LOVES IT !!!!!!!"
DJ Khaled Is Beyond Hyped For Cardi B Collab
Khaled had put the finishing touches on his new album, even releasing a tracklist on Wednesday in anticipation of its release. And then he received the news Cardi B had submitted her vocals for their planned song.
"CARDI B VOCALS IS IN!!
101%%%
@jamiefcw UPDATE THE TRACKLIST NOW!!!!
#KHALEDKHALED TONIGHT MIDNIGHT!!!

IMA GIVE U A LIGHT SHOW 🌞"
Comparing Cardi B To Michael Jordan
For any producer, securing a track with Cardi B is a big deal. After Khaled's initial pool dive to celebrate, he commemorated the moment by comparing Cardi B's late addition to a Michael Jordan buzzer-beater.
"THE FANS IS GOING IN !!!!!!!
CARIDI B WIT THE BUZZER BEATER ! WOW 😳! Wait to your hear the @iamcardib vocals WOW!!!!!!!!!!
CARDI B VOCALS IS IN!!!!!!!!!
KHALED KHALED THE ALBUM MIDNIGHT! WOW !"
Huge First-Week Projections
Based on early estimates, Khaled's jam-packed compilation album will face practically no competition in the Top 5. The album is currently en route to sell up to 100,000 copies after just 7 days of availability.
We the Best/Epic's DJ Khaled appears to be in line for another #1 on the HITSTop 50 (his first since 2017's Grateful). The star-studded Khaled Khaled, which occupied seven of the Top 15 tracks on Apple Music Saturday morning (5/1), has a chance at a six-figure opening week. DJ Khaled (We the Best/Epic): 80-100k total activity; 5-7k albums (HITS Daily Double)