Atlanta rapper Lil Baby is keeping it 100 on the true cause of most fallouts. The hip-hop superstar has lit up social media with some thought-provoking Twitter finger remarks centered on why men clash with one another.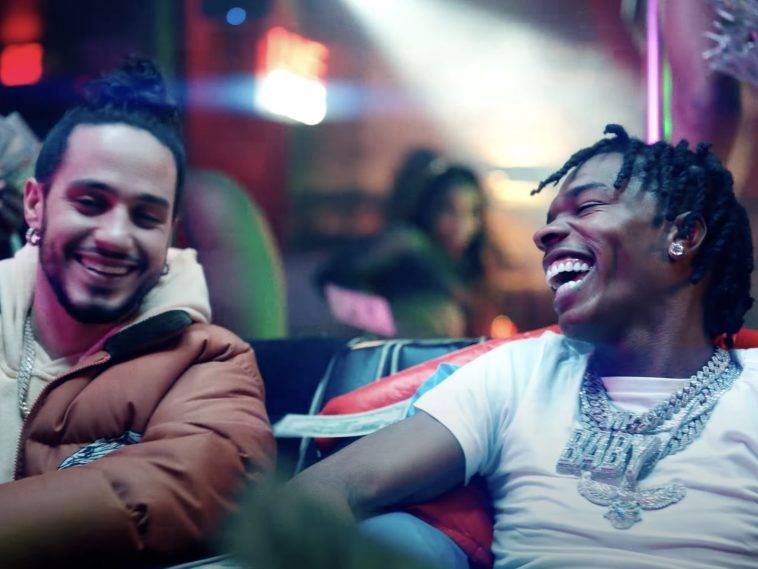 129 Views
Comments Off on Lil Baby Begs Men To Stop Letting Women Ignite Beefs
Lil Baby Begs Men To Rethink Beefs
LB went to Twitter and shared his belief in what typically fuels disputes. Baby said women are the source of people like himself beefing with others.
"We gotta stop letting these females be the reason behind the beef !"
Hours prior, Lil Baby sparked serious commotion by sharing a shot of himself rocking extra short shorts. LB even joked about the fashion statement proving his bank account is looking extra healthy these days.
"You Kno He Getting Money 💰 When He Pop Out With Some Short Shorts 🙌🏽"
The eye-opening shot ignited a flurry of hilarious reactions from rap star Young Thug to Georgia native T.I.
"Sell me that demon comin out yo knee cap" -Young Thug
"Wit da knee high socks👑 … No question 😂😂😂" -T.I.
"Above the knees rich people shorts 💎💎💎💎" -Meek Mill
"😂😂😂😂😂 fax" -YG
"Posed to pull da socks all the way up on they a**.💰😂" -DaBaby
"😂😂 pop it champ" -2 Chainz
Lil Baby Drops "On Me" Remix Music Video
The jokes followed Baby blessing fans with a new visual. Earlier in the week, LB shared his "On Me" remix music video with rap heavyweight Megan Thee Stallion.
Today Lil Baby releases the "On Me (featuring Megan Thee Stallion)" remix track and Mike Ho-directed video via Quality Control Music/Wolfpack Global/Motown Records. The striking video made its broadcast premiere on MTV Live, MTVU, BET Hip Hop & BET Jams.
Lil Baby Teams W/ Young Thug For "Paid The Fine"
Young Thug has plenty to celebrate these days. To coincide with his Slime Language 2 compilation album debuting at No.1 on Billboard's Top 200 Albums Chart, Thugger and Young Stoner Life Records recently released the video for 'Paid the Fine.' The video features Gunna, Lil Baby and YTB Trench.
Blown Away By JAY-Z's Bars
This week, Baby went viral after appearing speechless from listening to a new JAY-Z verse. The Atlanta rapper was caught on video obsessed with the hip-hop icon's bars on his collab song with Nas "Sorry Not Sorry."