Florida rapper Lil Pump is big mad right now. New footage is circulating online showing the rap troll literally going crazy after coming across his damaged vehicle.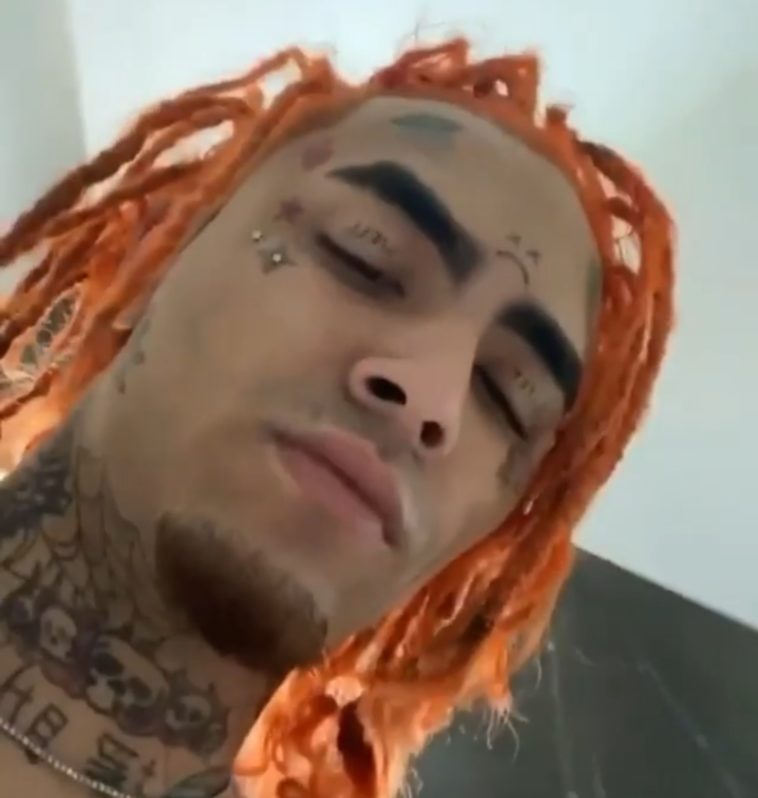 159 Views
Comments Off on Lil Pump Promises Painful Murder Over Car Damage
Lil Pump Promises Painful Murder
The cringe and must-see clip features Pump really upset over someone breaking the windows to one of his whips. LP vows to deliver some painful and lethal payback to the responsible party.
""Bro. Im'a catch you. Whoever did this, I'ma catch you and I'ma blow your brains out, b*tch. I'ma catch your a**, little n*gga. Little bum a** b*tch. Step foot in my yard again. I want you to step foot in my yard. I'ma be up for three days straight. Come in this b*tch. I f*cking dare you. That's a free body for me."
Lil Pump + Kodak Black Are Up To Something
On a more positive note, Lil Pump went to his social media pages to share some must-like shots. The post featured a slideshow of pics showing him and fellow Florida rapper Kodak Black embracing one another.
"We could hit bout it 📍🎯 @kodakblack"
Lil Pump Forgets Dissing Eminem
During a recent "The Fat Joe Show" interview on Instagram Live, Lil Pump blanked out when asked about dissing rap god Eminem. Despite Fat Joe continuing to reference the jabs, Pump swayed away from the topic.
"Who?," Pump said in response to being questioned about dissing Eminem. "I don't remember that. Who? [laughs]"
Back in December 2020, Pump made dicey comments bashing Em. In the now-infamous footage, he is shown calling Eminem "lame as hell" and "old."
"F*** Eminem, you is lame as hell, ain't nobody listening to your old a**. You lame as f***, b****! I woke up on bulls*** today, I'm back on my f*** s***." – Lil Pump
Disrespecting Juice WRLD On Song
In January 2021, Pump took to his Instagram Story with a sneak peek of some new music. Notably, LP seemed to namedrop late rap star Juice WRLD in a slightly disrespectful way, taking aim at Juice's fatal overdose in a Chicago airport, along with the 70 pounds of marijuana that were discovered on his private jet at the time.
"Mama told me don't go to school on a Percocet/Like Juice WRLD, 70 pounds on a private jet" -Lil Pump