Three years ago, New York rapper Cardi B released her debut studio album, Invasion of Privacy. The former "Love & Hip-Hop" star was already a big name at the time due to her mixtapes, social media buzz and reality TV resume, but April 6 still marks a big day for Cardi as a milestone in her career.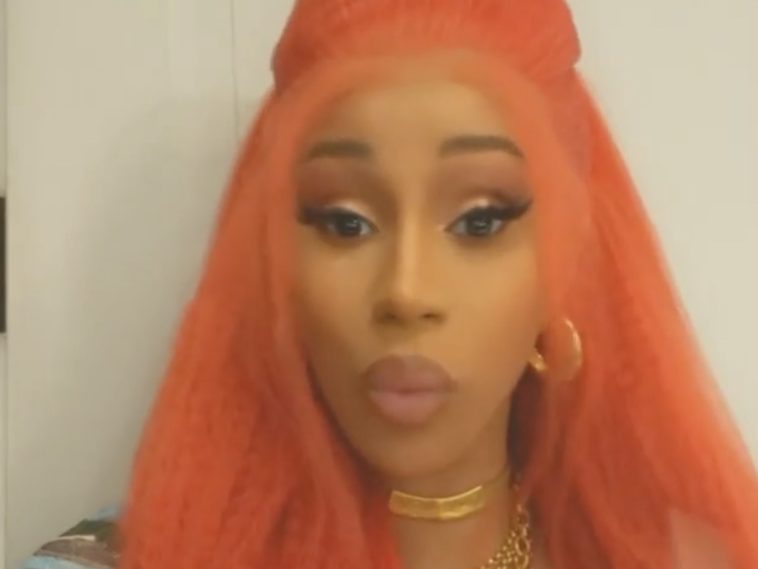 @sohh @sohhdotcom

149 Views
Comments Off on Cardi B Is On Cloud Nine On Debut Album Anniversary
Cardi B Thanks Fans For Remembering Invasion Of Privacy
Cardi B went on Twitter to thank her supporters who showed love on the three-year anniversary of her debut album release. Invasion of Privacy went triple-platinum and featured hits like "Bodak Yellow," "Be Careful," and "I Like It" featuring J Balvin and Bad Bunny.
Thank you everyone that's been showing IOP love today .It feels like a birthday lols. I get real sweet and bittersweet memories when I listen to the album, I faced many challenges thru the process and after but the outcome was beautiful and successful. Love you forever.
Cardi B Shares Steamy 'Um Yea' Offset Story
Bardi really gets in the mood making music. The rap heavyweight went to social media to reveal what went down after recording a track with her hubby Offset.
"I remember this one time when I was in the studio with Offset and he was doing 'Um Yea,' the song that me and him have together. And while he was doing the song and everything, he kept looking at me and smiling and sh*t, while he was making the song and then I told him, 'I want to get on the song.' So I just started writing my verse and everything and he was looking at me like, 'Oh sh-t, girl!' And then we f*cked. We f*cked right after. So, yeah. Um, yea."
Cardi B's New Photo Shoot Pics
The music superstar is demanding all the attention. The hip-hop superstar has lit up social media with a stash of new pics from an upcoming XXL magazine photo shoot.
Wearing a skintight, transparent dress by the designer Pierre-Louis Auvray, Cardi B was photographed in Beverly Hills on Friday. The eye-catching look featured a galactic-print over a female silhouette on sheer fabric, with a sweater shrug and full-body border helping to create an optical illusion on the rapper. Unsurprisingly, onlookers stopped to take photos of the Hustlers star's look. (Yahoo! Life)
Cardi B's Coming Out With Her Hair Care Line
Last week, Cardi B announced she'll be launching a hair care product line later on in the year. B didn't go into specifics about what products she will have, but she's gone online with her hair routine before so the music star knows what she's doing.
"This year I will be coming out with a hairline that I been working on at home for my hair and my daughters however,I think is time for people to educate themselves on nationality,race and ethnicity.Being Hispanic/Latina don't make your hair long , don't make your skin light or don't make your face features slim specially Latin countries from the Caribbean islands. Dna have something to do with your hair not your nationality but guess what you can always maintain your hair …..and one more things not everyone that speaks Spanish is Mexican 😉"