Houston rapper Erica Banks became an overnight celebrity with "Buss It" and the coinciding #BussItChallenge on social media. Before the mainstream public knew her name, though, the viral sensation was being pursued by hip-hop superstar DaBaby to sign with his label.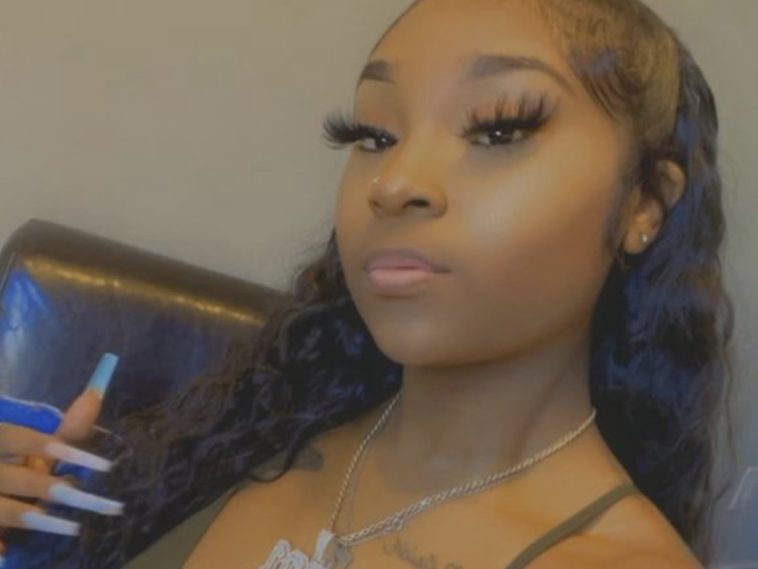 @sohh @sohhdotcom

179 Views
Comments Off on Erica Banks Reveals Why She Turned Down DaBaby
Erica Banks Reveals Why She Turned Down DaBaby
In a recent interview, Erica Banks recalled a time when she was fielding offers from record labels, including DaBaby's Billion Dollar Baby imprint. Banks admitted she was hyped to sign on the dotted line, until her mother advised her to be patient and see what else came along. Banks eventually signed with Carl Crawford's 1501 Entertainment, the same label that launched Megan Thee Stallion.
"I had already turned everybody down. I did not sign with DaBaby because I was very excited; it was my second offer; I was like, 'Hell yeah.' I was about to get all the planning done. But then I called my mom, like, 'This is what I'm about to do, I'm about to sign with DaBaby.' She's like, 'Oh no, we need to slow down. This is only the second offer. We're not [going to] just jump on whatever.'"
Erica Banks Turns Up To New 'Buss It' Billboard Hot 100 Achievement
Erica knows she has a fire banger to her name. The hip-hop newcomer has lit up social media to celebrate her "Buss It" single reaching a new peak on the Billboard Hot 100 chart.
"BUSS IT has been on @billboard for 5 WEEKS! 🔥🔥🔥 Thank you everybody! Keep streaming till we #1 🥳"
"🔥🔥" -Rubi Rose
The 'Buss It' Remix For Valentine's Day
A few days ago, Banks came through with a slew of steamy shots in time for Valentine's Day. She also plugged the "Buss It" remix release with fellow Texas native Travis Scott.
""Buss It Remix" Ft @travisscott OUT NOW! 👅👅👅 GO SRTEAM! Happy Valentine's Day ❤️"
Erica Banks Would Collab With Meg Thee Stallion
Recently, Banks said in a conversation with The Shade Room she would make music with fellow Texas native Meg Thee Stallion, and also wanted Nicki Minaj to hop on a remix. She said it's all business and explained she'd be down to work together despite everything that happened between Meg and her label 1501. Banks signed her own deal with Warner Records recently as well.
"I would collab with Megan Thee Stallion because, at the end of the day, it's all business. It's nothing personal. It's been no secret that Meg and 1501 have been at odds and the rapper has even sued them after signing a management deal with Roc Nation. At the end of the day, we're all artists and at the end of the day, we all do music. So, anything personal, which there is nothing, I wouldn't even look at outside the business. So, we artists, we rap. It's all good."