Iconic comedian and actor Paul Mooney has reportedly passed away at the age of 79. The legendary funnyman and writing partner of Richard Pryor died in California.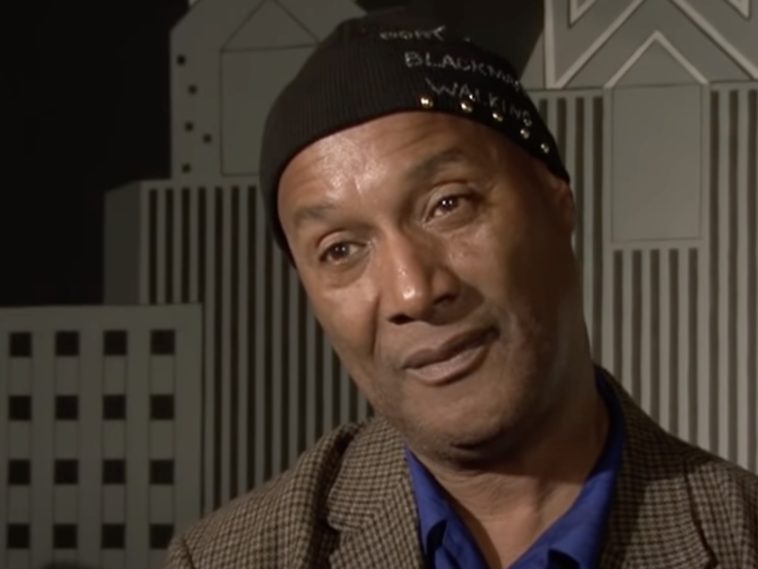 169 Views
Comments Off on BREAKING: Paul Mooney Has Died At 79
BREAKING: Paul Mooney Has Died
The crushing news hit Thursday morning with details still coming together. The unforgettable entertainer and frequent "Chappelle's Show" guest star's team confirmed his passing.
Paul Mooney, the pioneering comic, writer and actor, has died, his rep, Cassandra Williams, told The Hollywood Reporter. He was 79. Mooney died Wednesday at 5:30 a.m. at his home in Oakland, California. A statement from the family is forthcoming, Williams said. In addition to performing his own material, Mooney was famously a writer for the late comedian Richard Pryor. Mooney was introduced to a whole new generation of fans when he appeared multiple times on Chappelle's Show, including the classic segment, "Ask a Black Dude." Mooney has numerous film credits, including playing the legendary Sam Cooke in The Buddy Holly Story (1978). (The Hollywood Reporter)
Paul Mooney Suffered Heart Attack
Some reports have dug into what possibly ended Mooney's life. The 79-year-old possibly suffered a medical complication at his home.
According to his family … Mooney died Wednesday morning at his home in Oakland. We're told the paramedics tried unsuccessfully to revive him after he suffered a heart attack. Paul, who's been out of the public eye for a few years, had also reportedly been suffering from dementia for some time and was staying with a family member. Though born in Louisiana, Mooney moved to Oakland and grew up there, and got his start in entertainment as a circus ringmaster … which led to a passion for telling and writing jokes. (TMZ)
Hip-Hop Remembers Paul Mooney
The crushing death has already sparked reactions. New York rapper Cormega went to his Instagram page to remember Mooney.
"Here's a Paul Mooney story. I had a meeting with him to do a skit on Born And Raised so I went to Harlem to meet him. I told my man ___ to bring the camera but I didn't prioritize it because I thought it was just a meeting. I was patiently waiting and Paul shows up (I was low key in awe I respect his craft) We spoke I found out he owns businesses in Harlem etc then Paul wanted to hear the song because he said he didn't want to be on something that he wouldn't want to be on. After hearing it I thought he would tell me a date that we could do it but he said " ok you ready" 🤦🏾‍♂️ I looked at my man and realized he didn't have the camera 🤦🏾‍♂️ I wasn't ready. Paul said something about being ready one of many lessons I absorbed and I went home feeling like I played myself because I did. Long story short I never seen him again after that except on television etc and I regret that I won't get the chance to. But I promise you that day taught me to be ready even more. Salute and Rest In Peace to a comedic genius"
Chicago rap veteran Twista went to his IG page to pay proper respect to Paul.
"RIP #paulmooney @paulealymooney you broke a lot of industry standards and showed the world it was still cool to laugh at silly sh*t people did @"
Legendary Hollywood Run
Over the decades, Mooney has left his fingerprint on legendary productions. From working with Richard Pryor to doing behind the scenes writing projects and appearing in both TV and films, Paul's legacy is sketched in stone.
Mooney's greatest influence, though, was as a writer, at first for sitcoms such as Sanford and Son and Good Times, but more significantly with and for Pryor. He was the head writer for Pryor's groundbreaking The Richard Pryor Show, co-wrote much of the material on Pryor's comedy albums (including the breakout Live on the Sunset Strip) and even was recruited by Pryor to provide material for Pryor's Saturday Night Live (almost certainly including the legendary "Word Association" sketch, in which Pryor trades increasingly offensive racist terms with Chevy Chase; Chase has said he himself wrote the routine with Pryor, an assertion Mooney disputed). (Deadline)