Vixen Erica Mena is really out here for vengeance. The popular married model has come forward to continue going off on the people responsible for robbing her and husband Safaree Samuels' home goods.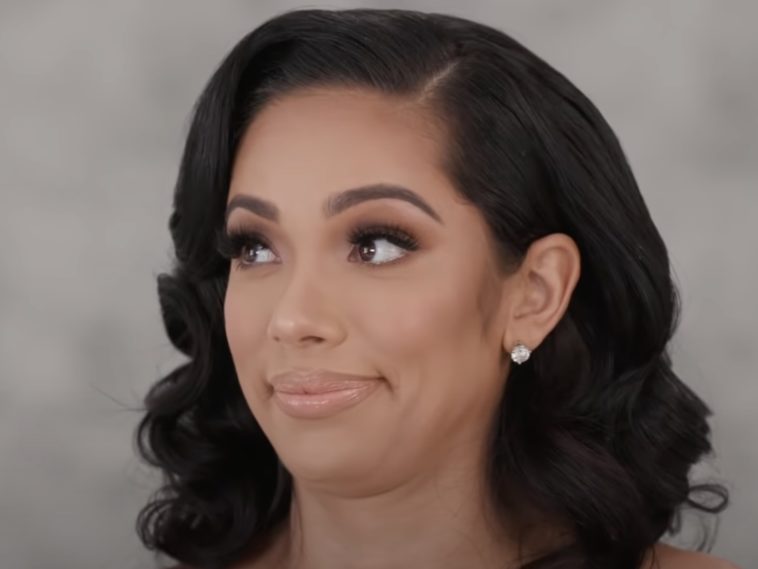 129 Views
Comments Off on Erica Mena's On A Massive Tear Against Her Robbers
Erica Mena's On A Massive Tear
Over the past few hours, Mena has unloaded on both the criminals and social media outlets covering her situation. She's taken the entire incident serious and with determination for justice.
"@theshaderoom Y'all wanna be using fabricate bullshit for traffic CONTACT me directly. I'm sick of y'all posting sh*t y'all don't know nothing about just for click bait. My home was violated and robbed. Everything I'm posting I stand by. If you are allegedly wearing and taking photos with custom pieces I'm gonna put you and your mother on blast. You asked for it so here it is."
"@4timtim is this you? SMH this shit so sad. Taking custom baby dresses. Going through a babies draws like you don't have a little girl of your own. PATHETIC – Besides all the ignorant people that take up a lot of social media, huge thank you for all those who are taking part and helping to track down these worthless individuals."
"A much clearer pic. Wearing my daughter around your neck. You weak bastards all going down I promise you."
Mena's husband Safaree has also jumped in on exposing the people responsible for going after their possessions.
"Look familiar? Dude stole my baby's dress. And that's my jacket he's wearing… y'all done!! . We have so much pics and videos of y'all"
"📸📸📸 gotcha He's wearing my daughters chain same day after burglary. Caught on live. Y'all going down 🙏🏾🙏🏾"
Robbers Piss Off Safaree + Erica Mena
This week, both Safaree and Erica went to their Instagram pages and didn't hold back. They shared snapshots of the people possibly connected to their home getting robbed over last weekend.
"Unfortunately over the weekend my house was robbed. There is now a $20,000 cash reward to anyone who can lead us in arresting all those involved. You can remain anonymous please DM me or Safaree."
Safaree believed at least four people broke into their home with armed weapons.
"My house was broken into over the weekend. Long story short It was 4 of em armed. I have $20,000. Dm @djjahmarintl serious info only. Your on Candid camera x 10 million"
Erica even shared a post of a woman possibly involved in the robbery.
"So this stripper " Christy Mahone" is now allegedly wearing my jewelry and has all my purses. She has involvement with one of the robbers, one being @charleefamous . Girl be smart and give up all my belongings. If anyone knows her please contact me. I got a cash reward on her as well. 10,000 in cash to anyone who can lead me to the arrest of this woman as well."
Erica Mena Responds To Haters
Recently, EM went to her Twitter page and didn't hold back. She spoke out on getting publicly criticized about her marriage and parenting by gossip queen Wendy Williams.
"Me being one any chance she gets. For years I stood quiet when it comes to this creatures nasty statements. This time I played her own game. I don't regret or take back anything. No one is going to constantly disrespect me and put limits on how I disrespect back. … There was nothing more to really report on hot topics besides we are expecting another blessing. But as always this creature always wants to give advice on marriage, a subject she failed at. She never attacks the men who actually are at fault. It's always her going at women."
Mena also reflected on the aftermath of announcing she's expecting her second child with fellow cast member and husband Safaree Samuels.
"Me irrelevant? Lol but all this attention and the opinions floating around strongly proves other wise. All I did was announce we've created more life and since then it's been ugly energy. It really is a sick sad world y'all live in."
EM Wants To Fight Wendy Williams
The same week, EM went to her social media channels with a since-deleted post. While she didn't give much context, Mena hinted at some Wendy Williams dicey words ultimately pushing her over the edge and even made reference to domestic violence.
"@Wendy Williams At this point let's link up so I can beat your a**. Your ex husband didn't do a good enough job."
The drama most likely started from Wendy going in-in on Mena during a recent talk show broadcast.
"I don't really know you much Erica but I do know Safaree enough and you all need to stop fighting and threatening divorce so much and you all need to grow up and grow into being parents and if you're not going to want to be married, then just get a divorce and co-parent. And babies don't save marriages but good luck with at least your first six months? Yeah."