West Coast rapper Blueface has a genuine question for his critics. The hip-hop star is finally addressing accusations revolving around a viral video of his "Blue Girls Club" show, which suggested he formed a cult.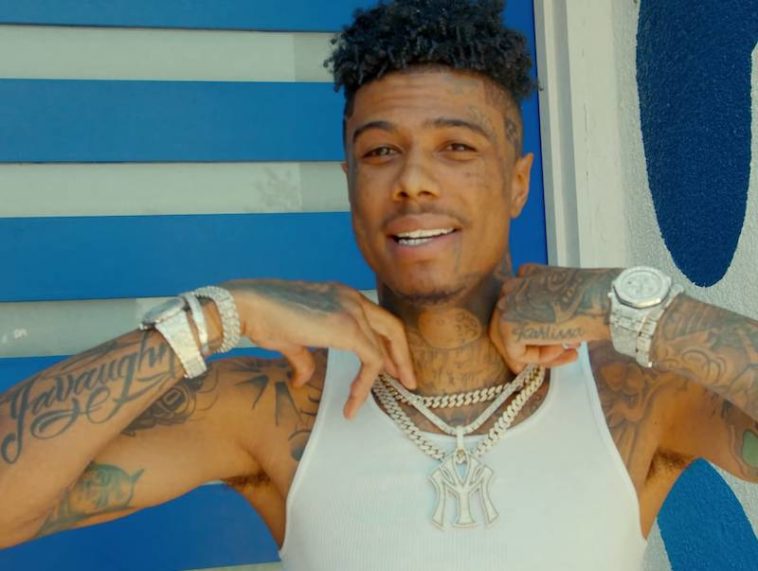 189 Views
Comments Off on Blueface Addresses The Women Cult Rumors
Blueface Addresses Women Cult Rumors
The rookie artist posted an explanation through Twitter in response to the accusations. In his post, Blueface states that the women are residing in one of the two homes he owns and are taking part in a 3-week series show. He also added what seemed to be a genuine question to the post, asking what a cult was.
"Wtf is a cult ? … For those who are curious my show is a 3 week series I move women in from all over the US fly them out to cali put them under one roof I own 2 homes I don't stay there I take care of all there financial needs while they are here i promote there brands etc we film all day tune in … we don't tolerate any sexual conduct between men and women so the women do tend to grow interest in each other because of this but they are adults at the end of the day it's only so much I can control so what they do with each other is apart of the show subscribe rn to see more"
Blueface Gets Bashed By Ex-BGC Cast Member
Earlier this month, a woman who is no longer on the "Blue Girl's Club" show went online and threw some shots at the host. She suggested Blueface was basically hooking up with everyone in the house. In his defense, Blue implied the woman is "weak" and couldn't handle the show.
"I'm just gonna let you know now … Blue is everybody's f*cking boyfriend. That n*gga's my boyfriend, that n*gga's Savannah's boyfriend, that n*gga's Emily's boyfriend … That n*gga is for everybody."
Blueface responded on Instagram:
"Only the strong will survive 21 days the weak will quit the first week don't believe the hype"
ChriseanRock Gets Blueface's Name Tattooed On Her Face
In March 2021, the first signed artist to Blueface's record label, Baltimore native ChriseanRock, did the most for him courtesy of a face tattoo. The rap rookie went to her Instagram with a major reveal and shared the new ink, which is on her left cheek.
"Yeaaaaa Ighht 😜 💙 @tattoovybes"
Blueface Gets Banned From Instagram
Blueface might've posted the video himself, but the California native needed to find a new social media platform to wild out on. After going online with some videos of him posted up in a strip club with some major nudity in January 2021, also avoiding any social distancing, his Instagram account was deleted.
And just like that…. poof! #Blueface loses his #Instagram account after days of putting explicit content onto his IG Story. #First #BOHH #BlackOwnedHipHop