Late hip-hop legend DMX's passing is causing emotional moments on a whole nother level. A heartwarming photo of the New York rapper and his fiancée Desiree Lindstrom kissing has surfaced, causing a renewed sense of loss from the public after his recent death.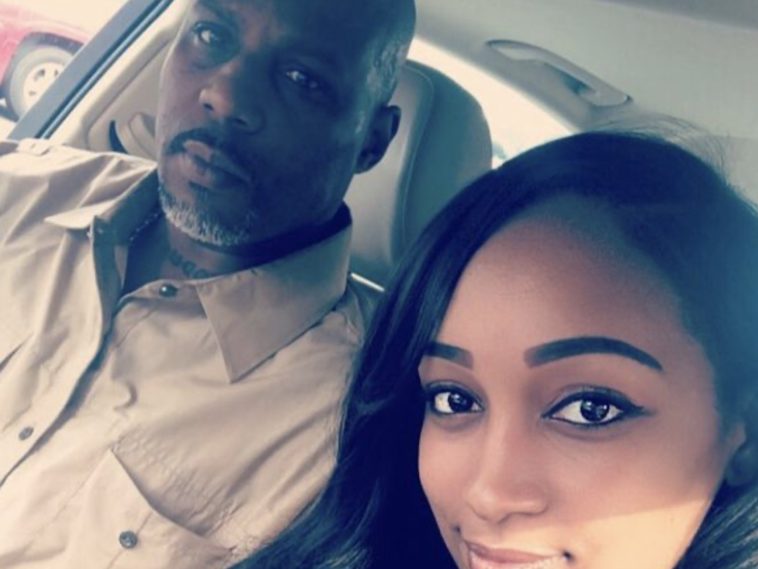 189 Views
Comments Off on DMX + Fiancée Kiss In Emotional New Pic
DMX + Fiancee Kiss In Uncovered Photo
Desiree shared the intimate moment through Instagram and accompanied it with a message providing context around why she decided to post it. Lindstrom spoke to DMX in her message, confessing that she missed waking up to his kisses and that life just wasn't the same without him.
"Woke up missing your kisses! Life is completely not the same without you… omg I miss you so much! This is the hardest thing ever!!!! 😭 😭 😭 😭 🙏🙏"
Kanye West Raises $1 Million For DMX's Family
Earlier this week, reports surfaced about rap star Kanye West's Yeezy apparel brand partnering with fashion house Balenciaga to produce tribute shirts for DMX, which went on sale the day of DMX's public memorial service in Brooklyn.
The shirts retailed for 2 hundred dollars and reportedly sold out in 24 hours. They raked in 1 million dollars in profit for the family of the American Music Award winner, who died on April 9 at 50 years old.
DMX Now Officially Has A Day
A few days ago, New York stepped up as a city to honor the late hip-hop icon in a special way. The New York State Senate has reportedly declared a national day for the rapper and will officially recognize it from this point on.
From here on out, New York will honor December 18th — the late hip-hop icon's birthday — as DMX Day. The news was announced by Erica Ford, co-founder of gun violence prevention organization Life Camp, and Priscilla Echi, a Westchester community activist, during a church service on Sunday, April 25th. The service was aired on BET as DMX's "Homegoing Celebration". (CoS)
Funeral Event Includes Nas + Eve
Earlier this month, DMX's closest friends and family pulled through to celebrate his life at the Barclays Center. The livestream emotional event featured appearances by some of the biggest names in rap including Nas, Eve, Swizz Beatz and the Ruff Ryders.
The 90-minute ceremony, which streamed live on YouTube, opened with a viral video of DMX and one of his daughters riding the Slingshot roller coaster as he eased her fears. "Daddy's here," he said. In an emotional moment, his 15 children came together to remember their father including Xavier Simmons, DMX's eldest child, and another one of his daughters, who paid tribute to her dad with a rap in the cadence of X's 1998 hit "Slippin'." (Rap-Up)