Texas rapper Asian Doll is making her late boyfriend King Von a permanent part of herself. The "Pull Up" artist has revealed she has placed four tattoos onto her body honoring the Chicago MC who was shot and killed in November 2020, with more ink to come.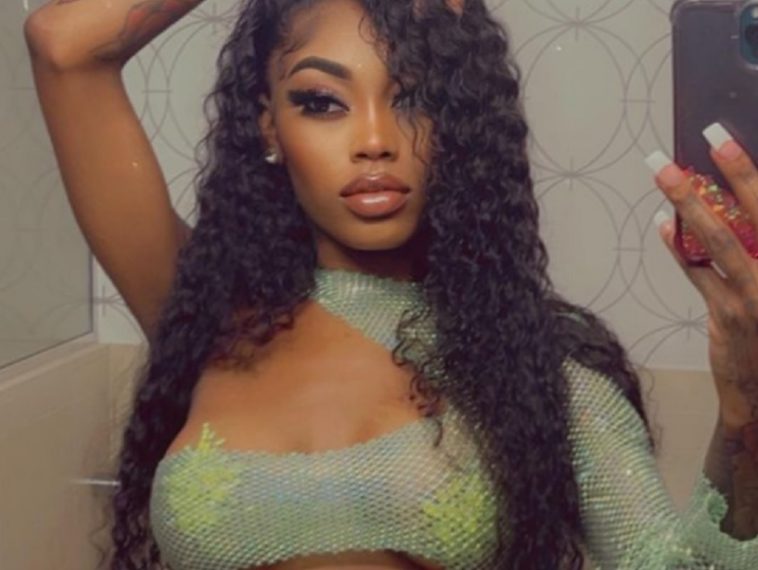 @sohh @sohhdotcom

109 Views
Comments Off on Asian Doll Is Starting A Collection Of King Von Tattoos
Asian Doll Get Tats To Honor King Von
Asian Doll went to her social media pages to make it known that she's doing her part to keep King Von's legacy alive.
"I got Von tatted 4 times today I'm finna make it 5 … cause y'all ain't nevaaaaa just take my boy like that"
She even shared a story about Von asking to get his name tattooed on her when he went to jail.
"Both times von went to jail the 1st thing he get on the phone & say is 'Dam Ma I'm Sorry … but shid you kno to do go tatt my name"
King Von Featured In New Lil Durk Video
Chicago rapper Lil Durk is paying homage to his late protégé King Von. The hip-hop artist recently released the visual treatment to their "Jump" music video with Only The Family's Booka600 and Memo600.
A guitar-laden trap heater with production from RMG Nu, "Jump" is a mission statement for the whole tape, as Durk, Memo, and Booka trade bars, stressing the importance of loyalty, before Von takes an extended verse to tell one of his signature crazy stories. Directed by Crownsoheavy, the video splits up the action into two parts, with Booka and Memo celebrating their successes at an apartment party, and Von meeting with the plug, while Durkio flashes his ice in his brand new Rolls Royce. "Jump" is latest high-quality visual from Loyal Bros, following Timo's educational "Rules," the simmering "Pistol Totin'," by Memo600 and Foogiano, and "Took Down," a collaboration between Doodie Lo and Memphis rapper BIG30.
King Von Helps Funk Flex Reach Video Milestone
In less than two months, veteran deejay and radio host Funkmaster Flex racked up over 10 million YouTube views for his video "Lurkin," featuring late Chicago rapper King Von.
"10 MILLION @YOUTUBE VIEWS!!! WOW!!! @funkflex x @kingvonfrmdao (Von rest easy… thank u for being part of my 1st single) @lyor_cohen@kellyrowe26@tumabasa@ajelkallejero POW! WHOS ELSE SHOULD I MAKE A SONG WITH?"
Lil Durk's King Von Chain Comment Sparks Controversy
Chicago rapper Lil Durk recently set the record straight. After a tribute chain to King Von that was reportedly his surfaced on social media, LD came forward and cleared up the air.
"That's not my weak a*s chain 🤷🏽‍♂️"
"That's not mine"